Rory McIlroy Lessons: 8 Winning Tips
Rory McIlroy explains the eight keys that turned him into a champion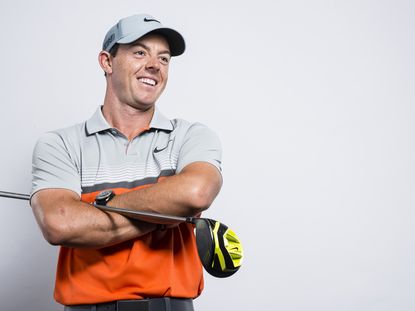 In this Rory McIlroy lessons exclusive, he explains the eight keys that turned him into a world-beating champion
Rory McIlroy Lessons
My first main objective starting out in 2007 was to get a European Tour card to have somewhere to play the next year, and I was able to do that. It was a steady progression for three years, and then once I won my first Major in 2011, I started to believe I could go on to achieve bigger and better things than just being a tour pro and making a living from the game.
I didn't think I'd get to World No.1 so quickly but I always believed I'd get there. I got to World No.1 when I was 22, and at that age I thought I'd be a good tour player, making a nice living with one or two wins. I didn't think I'd get to that point so early. But it just shows that if you have the dedication and you work hard, then you can achieve great things. But then at 25, to have won four Majors as well... I'd dreamt of it and believed it could happen, but never knew when.
I guess when you're a kid, all you got was a trophy, so that's all you wanted. Now the trophy is very nice, but it's not really about the money – it's about what a certain win does for your status or where it puts you in history. When I won my fourth Major, it put me in a pretty cool list with the likes of Ernie Els and Raymond Floyd. That's what I look at with wins – where does that put me against some of the other players who have played this game in the past?
I don't feel as though it's hard to be a competitive, almost selfish person on the course, but a nice guy off it. I feel like I have two personalities – on and off the course and they're very different. I've always said I'm not competitive at anything else. If I play a game of cards away from the course, I don't care if I win or lose, but playing golf means a lot more. Here are eight reasons why I've become the winner that I am today...
1 Mental Game I felt like I got over the 2011 Masters pretty quickly. I was very honest with myself and I knew what I needed to do differently. And that was the thing – I had a clear picture in my mind of what I needed to do and where my focus needed to be when I got myself in that position again. Luckily enough, I was able to get in that position again in the Major right after Augusta. To be able to then finish it off the way I did just tells me that I learned from it, that I've moved on, and that now I've got this, I can go ahead and concentrate on getting some more!
Read Rory's Pitching Tips But I have no doubt it was a great experience for me, and I took the positives from that week, although there weren't many positives to take from the Sunday! It's hard. It was my first time in that situation, so you're going to be feeling the pressure a little bit, and I certainly did. I felt a little differently on the Sunday than I had done the previous few days, but that's natural. You just move on; that's all you can do. It's not the end of the world. You analyse it, you pick things from it that you think you could have done better, and when you get yourself in that position again, you try to put those things that you want to do better into practice.
My mental game has improved massively in the last few years and that's down to experience. If you're not playing well, it's about managing your game. You need to reassess your goals on the course so rather than trying to score, you just try to hit fairways and greens and that will give you opportunities. Really simplify it. Once you steady the ship, it then makes it a bit easier. At the start I did feel the pressure, but I'm used to it now. People expect me to win but now I know that if I play the best I can, I'll be in with a good chance.
It is very important to stay in the moment, to stay in the present. You have to manage your expectations and you can't get too far ahead of yourself. We've seen in the past what this game can do to people. You see guys who look to be at the top of their game one minute, and the next minute they're struggling. Golf is a very fickle game. You don't take anything for granted. You try to work as hard as you can to achieve the goals that you set for yourself, and if you do achieve those goals, then you try to set some more and go for those.
2 Fearless driving I think one of my biggest advantages over my rivals is how I drive the ball. I'm not afraid to pull driver out and get it down there and leave myself with a wedge into the green where other guys are hitting 6- or 7-irons. That makes a difference. Also, I'm not one‑dimensional. I can hit the ball both ways. I can flight it up or down. My start lines are much tighter now too. I feel like I don't have the ability to produce these big misses anymore, which is very important.
Read about the secrets to Rory's Driving game You're not going to be great at everything. Some players try to strengthen their weaknesses, which you can understand, but then they neglect their strengths, and even if the weaknesses get a little better, the strengths aren't as strong. The foundation of my game is my driving. When I drive the ball well, I win golf tournaments. So I'll always work on the driver. Rhythm is also very important. It's not something I think about now, but it was drilled into me from an early age. You have to keep it nice and smooth from the start, then concentrate on having a build-up of pace and wind-up in your turn. If you have a smooth build-up, you aren't really hitting until halfway through the downswing – that's what you're looking for. Sometimes I get a little above the plane in the takeaway and that causes the club to get caught too far inside on the way down and I flip the hands. So if I'm going for a hard drive, I make sure I turn on to the ball.
3 Joining Nike I've always been a fan of Nike because they've been associated with the best athletes over the course of history, whether Michael Jordan, Roger Federer or Tiger Woods. Being in a fraternity of sports greats was something that appealed to me, and it also allowed me to get outside the golf arena and experience other parts of the sports world, which was something I wanted to do.
I was excited to be a Nike athlete. There was a big announcement in Abu Dhabi and there was a lot of pressure and expectation put on me, something I hadn't experienced before. It was the first time I had used the new clubs with a scorecard in my hands and I learned a few things for sure. On the range you can just hit balls and everything is fine but it is different out on the course. The problems I had were much more to do with my swing than the clubs. I was nowhere near swinging my best. I wanted to prove that signing a new deal wasn't going to make a difference to my game. I was putting a lot of pressure on myself to play well and that is never a good thing.
It took a little bit of time to adjust to the equipment, I went through an experimental period, but I had no doubts. In my mind I knew this was the right direction for me to go in. I'm very fortunate in that I work with the guys on tour and they come to me too – I work with them at home on the TrackMan. Once I find something I like, I stick with it for a while. I wouldn't be too technical – I don't know all the shaft names, for example – but I've got enough good people around me to know what works and what doesn't. I hope it's a career-long partnership. Nike really values your input. Whether it's clubs or shoes, they make sure it's right for you first.
4 Becoming an athlete The long-term goal of my gym work is basically to stay injury-free. When I started working with Steve McGregor in 2010, I was having problems with my back. It didn't allow me to practise the way I wanted to – I couldn't hit more than 15 to 20 drivers in a range session.
I knew I needed to make a change, so we decided to put a plan in place to get fitter, to become a better player and be able to practise more. It means I can now play 18 holes then practise after if I need to. Once I got into it, I started to enjoy it more and it's now a bit of a hobby. I work on getting a strong core, on my lower half, my 'glutes' and rotational strength. I do a lot of work with medicine balls, throws and cables to strengthen the parts of my body that need to be strong for the golf swing.
I've learnt a lot from how Tiger trains. He's probably a level or two ahead of me, but golf is an athletic sport and my training in the gym promotes a healthier image. Plus, you want to look good on the course, so it's now part of my routine and makes me feel better. I didn't start training because I wanted to hit the ball further. But the reality is that if you're stronger and have more muscle weight, there will be more mass behind the ball and you're likely to create more power. I've always been able to hit the ball a good distance because of my rotational speed. But when we started looking at how my body was working, it was clear that I would collapse into my left side at impact. It was because I didn't have enough strength and stability in my left leg to hold on to that power through the ball. So there was a lot of lower body training to start with, mostly on my left side, to give me more control. My swing has lost its whippy nature that came from using my hands and arms to create the speed. Now it's the bigger muscles controlling the motion, helping to transfer more energy into the ball.
5 Dedication and hard work I always believe that natural talent can take you so far, but you then need hard work and drive to continue progressing. I feel like my talent got me 50 per cent of the way there, but after that, it's the volume of work I've done for 15 years, once I'd realised I wanted to play golf for a living.
I've met enough successful people in my life to know that the best in whatever walk of life are those who work the hardest. I realised that if I want to be the best and fulfil my potential, I'm going to have to do the same. Those lucky enough to be born with a gift and who then choose to work the hardest are the ones who will be successful.
6 Technique and quality practice When I go to the range, I always value quality practice over quantity. So I'd rather have a really good session for an hour than hit balls for three to four hours and not get much out of it. If I hit balls for more than an hour, I start to lose focus.
My [putting] session with Dave Stockton prior to the Wells Fargo Championship at Quail Hollow this year was the first time I'd worked with him for 13 months. I've been doing it on my own this year. He noticed my left hand and shoulder were pulling up through impact, so he got me feeling like my left hand and shoulder stayed down a little more through the stroke. He also got me to hit some putts with my left hand only, so I'm going to be incorporating that into my routine. It only took two minutes but it has really helped me.
Read the putting drills has used since he was a junior I do a few drills when I practise my putting, and stick to those just to keep it simple. I use an EyeLine mirror to check my head position, and a chalk line to ensure I'm starting the ball online. To be good at golf, you have got to enjoy it. We all take the game up because we want to have fun, and you can't lose that. There are a few things off the course that you can do – go to the range, try to hit the ball left to right, right to left, high and low. But ultimately the game of golf is played on the course, so get out on the golf course and learn how to score. I played more than I practised as a kid, and it seemed to work out OK for me.
7 Idolising Tiger Tiger is so determined, such a competitor. We're different in that he'd want to beat you at anything he did, but again, he was born with natural talent. I saw it at an early age – the work ethic and dedication he's shown. I've interacted with different athletes through Nike, and that's the common denominator – the best people work the hardest. I watched him a lot on TV. He brought out a book in 2000 called How I Play Golf and it was basically my bible for a few years. I read it a lot, and took it with me on my travels. I didn't model my game on Tiger's but he was a big inspiration, and a big reason why I'm a Nike athlete. One of the big things was the course management and mental side of the game, which not a lot of other golf books had. I learnt a lot from insights like that. I idolised Tiger growing up. I wanted to do everything he did in the game. He was a huge inspiration. To compete against him and take over from where he was is a nice feeling. I've still got a long way to go to achieve what he has, but I'm on the right path. I know every Major Tiger has ever won, where he won them, how many he won by, who finished second. He's great with me. Actually, he wants to help... "I know you're getting into the same sort of position as me, so anything you need to know, I've been through it all!" Being a role model is a great position to be in. I remember the effect idols and heroes had on me, so to be in a position where I can inspire the younger generation to play better golf, or get involved, is a responsibility but also a privilege and one I take seriously.
8 Not afraid to go low Quail Hollow is a golf course I've always played well on. It sets up well for me, but my 61 this year [in the third round] was incredible and put me in command of the Wells Fargo. But I was disappointed when I walked off on Saturday, I bailed out with a 7-iron on the 17th and said a few bad words to myself! It was still a phenomenal round, but I felt it could have been even lower. I hope that course record doesn't get beaten, and if it does, it will hopefully be by me!
Get the Golf Monthly Newsletter
Tips on how to play better, latest equipment reviews, interviews with the biggest names and more.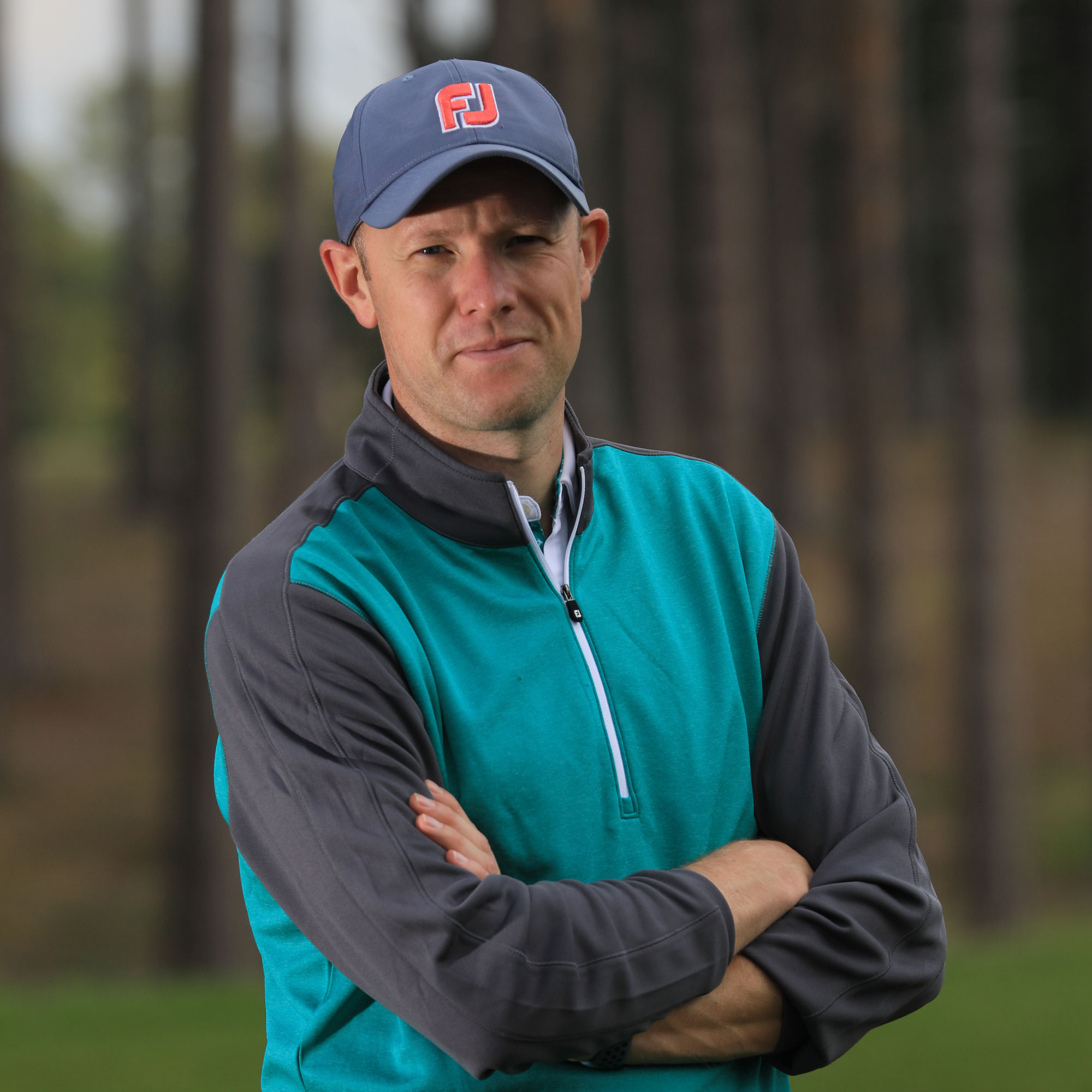 In July 2023, Neil became just the 9th editor in Golf Monthly's 112-year history. Originally working with the best coaches in the UK to produce instruction content, he has also presented many Golf Monthly videos looking at all areas of the game from Tour player interviews to the rules of golf.
Throughout his time with the brand he has also covered equipment launches that date back well over a decade. He clearly remembers the launch of the Callaway and Nike square drivers as well as the white TaylorMade driver families, such as the RocketBallz! If you take a look at the Golf Monthly YouTube channel, you'll see his equipment videos dating back over a decade! He has also conducted 'What's In The Bag' interviews with many of the game's best players like Rory McIlroy, Dustin Johnson and Jon Rahm. Over the years, Neil has tested a vast array of products in each category and at drastically different price-points.
Neil is currently playing: Driver: TaylorMade Stealth 2 Plus Fairway Wood: Titleist TSR2 Hybrid: Titleist TS3 Irons (4-9): Mizuno JPX 919 Forged Wedges: Titleist Vokey SM7 46˚, 50˚, 54˚, 60˚ Putter: Odyssey Triple Track Ten Ball: Titleist Pro V1X