Leonard and Casey secure US Open berths
Justin Leonard and Paul Casey have qualified for this year's US Open after the 10 sectional qualifiers were held in America on June 3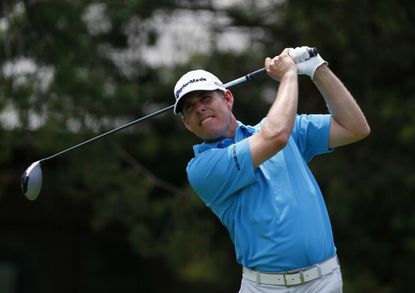 (Image credit: Getty Images)
Justin Leonard and Paul Casey have qualified for this year's US Open after the 10 sectional qualifiers were held in America on June 3
On June 3 nearly 800 golfers across the USA competed in one of 10 36-hole tournaments to secure one of the remaining 56 spots in the US Open.
Justin Leonard secured a place at the US open after shooting 5 under par at the Brookside Country Club in Columbus, Ohio.
Leonard, the 1997 British Open Championship winner, tied with America's Justin Thomas and Korea's Seung-Yul Noh. Some 13 other players also secured places at the US Open which will be held at Pinehurst from June 12-15..
The American golfer has notched 12 wins on the PGA Tour but has not secured a victory since 2008.
Justin Leonard's previous result at the US Open was tied in 14th place in 2010.
Reflecting on Monday's win, Leonard said: "It is nice because it's been three or four years since I've been in the US Open.
"It will be fun playing in Pinehurst; it's one of my favourites."
Bill Hurley III also managed to secure a place at the US Open on June 12-15.
Hurley birdied three of his final four holes to become one of four players from the Woodmont Country Club in Rockville to make the field for the US Open.
Despite starting with a 74, Hurley completed the 36 hole tournament with 3 under to tie with Donald Constable and Nicholas Mason.
Australia's Aaron Baddeley and England's Paul Casey were also successful in qualifying for the event in June.
Baddeley commented that he "played really nice last week. I made like a million birdies."
Memphis, Tennessee also emerged as another key site that saw several players make the US Open field.
David Toms, J.B. Holmes, Joe Ogilvie and David Gossett were amongst the 13 who managed to secure their place.
After Monday's events, there are now 150 players in the US Open. There are six spots remaining for golfers that are successful in entering the top 60 in the world ranking after this week.
Any places not distributed by the end of the week will be given to alternates.
Tiyah Hernandez-Pierrepont is a full-time student at the University of Edinburgh where she studies English Literature. Tiyah grew up with golf, with her stepdad having it on the TV or even sometimes hiring Tiyah as a caddie! Tiyah is also an avid photographer and runner.