Portugal named World's Best Golf Destination
Portugal named the World's Best Golf Destination for the second year in succession at World Golf Awards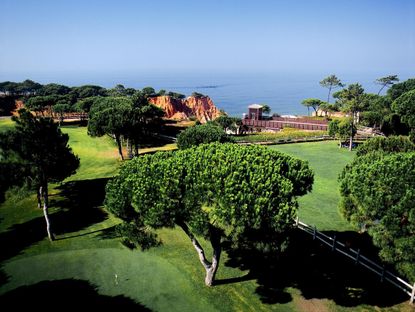 (Image credit: Picasa)
Portugal has been named the World's Best Golf Destination for the second year in succession at the second annual World Golf Awards
Portugal has been named the World's Best Golf Destination for the second year in succession at the second annual World Golf Awards.
St Andrews Old Course has retained its title of the World's Best Golf Course.
The award for the World's Best New Course 2015 went to The Bluffs Ho Tram Strip in Vietnam, a Greg Norman-designed an Oceanside track which is routed over and around towering sand dunes.
At the prize-giving event hosted by Steve Rider and Ela Clark at Conrad Algarve, Portugal, Ernie Els Design was recognised with the title of World's Golf Course Designer of the Year.
The World's Best Golf Clubhouse 2015 went to the The Club at Steyn City Golf Course in South Africa.
The World's Best Golf Hotel 2015 was awarded to St. Regis Saadiyat Island Resort in Abu Dhabi.
World's Best Golf Tour Operator 2015 went to American-based Haversham & Baker Golfing Expeditions.
In a special presentation from the World Golf Awards Academy, Bernard Gallacher received the World Golf Awards Lifetime Achievement Award trophy.
With an estimated 60 million golfer visits taking place in 2015 to the 32,000 golf courses and resorts worldwide (opens in new tab), the World Golf Awards focuses on the leading 130 nations who are shaping the future of this dynamic industry.
Awards were therefore also made on a country-by-country basis. The prize winners in 'World's Best Golf Destination' Portugal were Royal Óbidos for Best Course; Pine Cliffs Resort for the Best Golf Hotel and PAG Servicos Golfs for Portugal's Best Inbound Golf Tour Operator 2015.
Voting was by professionals working within the golf travel and tourism industry – senior executives, travel buyers, tour operators, agents and media professionals ¬as well as by the public. Votes were submitted online via the World Golf Awards website.
The aim of the World Golf Awards is to raise the golf tourist customer experience and stimulate both the domestic and international golf tourism market.
Contributing Writer Golf courses and travel are Roderick's particular interests and he was contributing editor for the first few years of the Golf Monthly Travel Supplement. He writes travel articles and general features for the magazine, travel supplement and website. He also compiles the magazine's crossword. He is a member of Trevose Golf & Country Club and has played golf in around two dozen countries. Cricket is his other main sporting love. He is the author of five books, four of which are still in print: The Novel Life of PG Wodehouse; The Don: Beyond Boundaries; Wally Hammond: Gentleman & Player and England's Greatest Post-War All Rounder.