PowaKaddy FW3 electric trolley review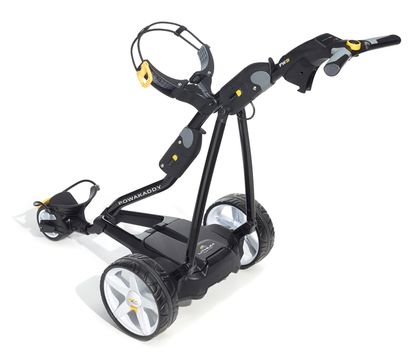 Reasons to buy
+

The PowaKaddy FW3 positives include a great looking sleek design, easy-to-operate speed control and lightweight, silent Lithium battery. The Plug 'n' Play system means the battery slides in place. Putting the frame up and down and using the trolley is very straightforward.

+
Reasons to avoid
-

Gadget fans will want the added extras offered by models further up the PowaKaddy family, the FW5 and FW7. For example, some will rue the absence of a battery gauge and speed display, which are avaiable on the higher priced models.
The PowaKaddy FW3 forms part of the latest range from the brand. We test out the lowest priced electric trolley in the PowaKaddy family and find plenty to be impressed with
The new Plug 'n' Play battery system is a brilliant addition to all of the new PowaKaddy electric models. It means the battery slides into place without the need for wires, whether you're using a Lead-acid or Lithium option. As well as being lightweight and quiet the Litium battery goes up hills without any issues. A new modern frame design is combined with a low-profile chassis and wheels, giving a futuristic look that is stylish and modern out on the course. Then FW3 is easy to put up and down and is very stable on hilly ground.
The PowaKaddy FW3 is a fantastic option if you want a modern trolley that will do its main job well. If £450 is the top of your budget, and you won't use the added extras on other models, then an FW3 with a Lithium battery is money well spent. Don't expect a screen with lots of information on or added extras, but the PowaKaddy FW3 does its primary job well. It's a choice if you haven't used an electric trolley before and want a simple design that works well.
The PowaKaddy FW3 offers lot of trolley for the price. The simplicity and stripped back design will be a positive for some but a weakness for others. The Lithium option is well worth the long-term investment.
Paul joined Golf Monthly in 2006 in a junior role and has since worked as senior staff writer and now as technical editor. He writes equipment and instruction content and tests the vast majority of golf clubs that are introduced every year.