Take part in Macmillan 72 Hole Golf Challenge
Macmillan Cancer Support have teamed up with adidas Golf to run the Longest Day Golf Challenge to raise money for cancer patients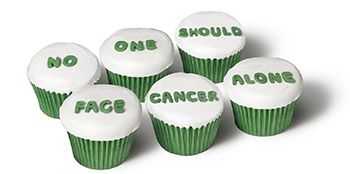 Macmillan Cancer Support have teamed up with adidas Golf to run the Longest Day Golf Challenge to raise money for cancer patients
Macmillan Cancer Support have partnered with adidas Golf to launch the Longest Day Golf Challenge which covers 72 holes, 20 miles and 300 shots in a single day.
Macmillan Cancer Support and partners adidas Golf are calling on golf enthusiasts of all ages and abilities to play four rounds of golf on Saturday June 21 and help raise money for people affected by cancer.
To take part, golfers simply register at www.macmillan.org.uk/longestdaygolf and get a team of up to four people together and ask friends and family for sponsorship.
The challenge can be completed on four different courses or the same course four times in one day.
As well as the usual golfing gear, participants will need stamina, enthusiasm and a good sense of humour to get through the day in one piece and smiling!
To add to the excitement, the top four teams that complete the challenge will go on to compete for the coveted 2014 Longest Day Challenge Cup.
The final of which will take place at Boavista Resort, Portugal.
To mark the partnership adidas Golf have designed limited edition adizero one Macmillan golf shoes.
The only way to get hold of a pair of these sought-after shoes is to sign up to the challenge and enter the competition on the Macmillan website http://www.macmillan.org.uk/get-involved/fundraising-events/event-detail/306/longestdaygolfchallenge.
Over 850 teams took part in the challenge in 2013 and helped to raise more than 780,000 for Macmillan Cancer Support.
This year the aim is to smash this total and raise even more money to help Macmillan continue to support people affected by cancer and ensure no one faces cancer alone.
For more information and to register today, visit www.macmillan.org.uk/golf.
Tiyah Hernandez-Pierrepont is a full-time student at the University of Edinburgh where she studies English Literature. Tiyah grew up with golf, with her stepdad having it on the TV or even sometimes hiring Tiyah as a caddie! Tiyah is also an avid photographer and runner.