Free winter golf at The Carrick
Memberships to the De Vere Club that offer free winter golf on The Carrick are now available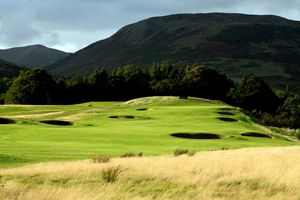 The De Vere Group is offering a unique membership package to The Carrick course this winter.
People joining the De Vere Club will receive free golf for the next four months until 29 February 2012.
The membership costs £295 per year and is open to the first 25 customers who take up the offer.
Those joining will be able to take three guests with them to The Carrick as well as enjoy the option to play in members' competitions.
Membership cards are usable at any other De Vere golf course and offer discounts in the pro shop and The Claret Jug at The Carrick.
To find out more please call 01389 713666.