Dream Job Up For Grabs At Idyllic UK Island Golf Club
The Isles of Scilly Golf Club are looking to hire a manager to help run their club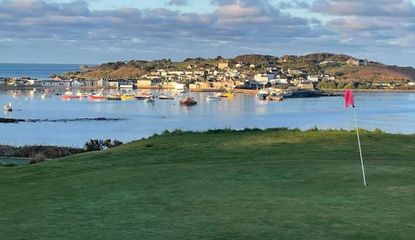 (Image credit: Visit Scilly)
January blues… They happen. Have you recently thought about pursuing a new career? Finding a new place to live? Well, a golf club on the Isles Of Scilly in Cornwall is offering the ultimate opportunity for any golf fanatic.
As reported by Cornwall Live (opens in new tab), the Isles Of Scilly Golf Club on St Mary's is looking to hire a new management team after John Burns and Sarah Twynham have decided to return to the mainland, ending their four-and-a-half year tenure after taking over the club in 2018.
The golf club was formed in 1904 and started off as a nine-hole course before expanding to an 18-hole course in 1954. They now find themselves looking for new additions and have stipulated that anybody looking for a change of scenery and the experience of living on an island should apply.
The club flocked to their Facebook page to break the news by saying: "John and Sarah should be congratulated for all their hard work and all they have done for the local community over the last four years. We now have the difficult task of finding a couple to fill their shoes.
"This is a unique opportunity for an enterprising couple to be responsible for the day to day running of the club, including the bar and catering."
Alongside a salary, three-bed living accommodation is offered within the clubhouse and is accompanied with a decking area, plus superb views over the harbour and of course, the opportunity to have a golf course as your back garden. What a dream.
The club is located quite a distance from the mainland, but that is what makes the Isles Of Scilly Golf Club the most south westerly club in the UK. What's more, despite being isolated, the club still manages to boast some of the most prestigious facilities and services in UK golf.
A spokesman added: "We take huge pride in protecting the heritage of our club and creating a community that both members and non-members can feel part of. Whether you are a seasoned golfer or a curious tourist visiting St Mary's, enjoying a relaxing day at the Isles of Scilly Golf Club is an opportunity that cannot be missed."
You will be able to cross from Isles Of Scilly to Penzance on the Cornish coast in just two hours and 45 minutes, allowing easy access to some of the best courses in the UK that hide within Cornwall.
Cieran joined the Golf Monthly team having previously written for other digital outlets like Reach PLC and Northern Golfer. After studying Journalism at Northumbria University, Cieran went on to complete an MA at the University of Sunderland. A big golf fan, he currently plays at Blyth Golf Club, where he holds a handicap of 8. Citing his favorite golfer as Tiger Woods, Cieran regards himself as the best snap hooker of a ball in the North of England.