Four Nations Golf Challenge open for 2012 entries
Find out how to represent your country in The Four Nations Golf Challenge. The Four Nations Golf Challenge opens 2012 entries for the Sky Sports-televised event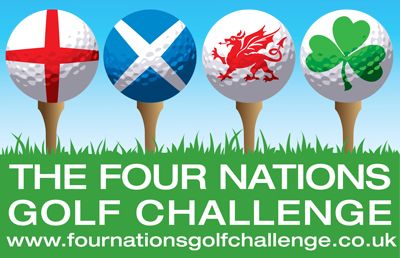 Concierge Golf is giving you the chance to play golf for your country no matter what your level in The Four Nations Golf Challenge (FNGC).
This annual amateur golf tournament gives UK and Ireland golf club members of all standards, the opportunity to represent their country, win an 'International Cap' and experience their own 'Ryder Cup moment'.
The Four Nations Golf Challenge, sponsored by Golf Plus Direct, offers the prize of a 'Ryder Cup-style finale, and golfers can enter now.
The inaugural FNGC 2011 Grand Final was hosted by The Oxfordshire with a triumphant Ireland team becoming the 'Champion Nation of the Year', with their dramatic victory being captured by Sky Sports.
The FNGC is for pairs and so allows you to enter with your 'golfing buddy' and try to qualify to be part of your national team (England, Ireland, Scotland or Wales), each country consisting of 12 players.
Entries, in pairs, for the 2012 FNGC are now open to UK & Ireland club golfers with an Active CONGU handicap. To register, go to fournationsgolfchallenge.co.uk
To qualify, partners will play a maximum of four knock-out matches against other pairs in regional brackets. In addition, if an Affiliated Golf Club hosts a FNGC 'Club Qualifier' it is possible to qualify via this route.
For further details on The Four Nations Golf Challenge, including details of the Grand Final, visit fournationsgolfchallenge.co.uk
Where next?
To register for the The Four Nations Golf Challenge, go to fournationsgolfchallenge.co.uk
Betting experts, writers and video producers. Couple of guys in our early 20's looking to bring the sport that we love into a new era.'