St. Mellion creates golf club for the future
St. Mellion plans to develop its next generation of golfers with the introduction of a new scholarship programme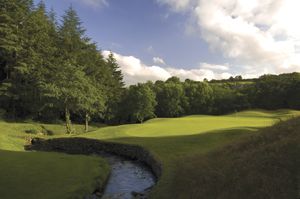 St. Mellion creates golf club for the future
St. Mellion International Resort is planning to develop its next generation of golfers with a new scholarship program.
The program will grant 25 golfers aged between 12 and 18 membership and free lessons for up to six years from the club's PGA Teaching Professional Jason Avery.
The membership gives full playing access to the two championship golf courses at the resort, the world-famous Nicklaus and recently-refurbished Kernow, as part of the Junior Golf Scholarship.
"Our goal is to create a strong, loyal and competitive junior team who are each developing their involvement in golf at their own pace," said St David Moon, St Mellion's Director of Golf.
"And over time, we believe they will flourish not only as better golfers, but also as young ambassadors for St. Mellion and everything it stands for."
The selection process for the scholarship program will be assessed on a youngster's willingness to attend coaching sessions regularly, to play for the junior team and, if they are able, to represent Cornwall at county level.
"Passionate golfers are the life blood of this club, and we cannot wait to see the results this will surely produce over the next few years," said St. Mellion Club Captain Robin Hancock.
Potential applicants should contact Jason Avery at St. Mellion as soon as possible by phone at 07816 189519 or by email at stmellion-academy@crown-golf.co.uk