Free Strokesaver Guide to Muirfield
Free Strokesaver guide with every 'Open' edition of Golf Monthly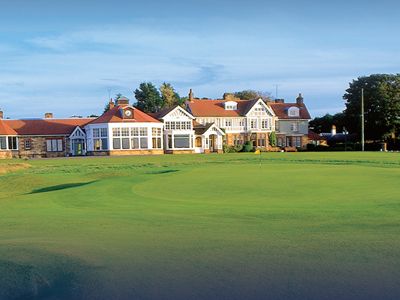 Every issue of Golf Monthly's 'Open' issue (on sale 13 June - 10 July) comes with a free
Strokesaver guide to Muirfield.
The historic Muirfield Golf Course will host the 2013 Open,
in what will be the 16th time the Championship has been held at the East
Lothian course.
The Stroksaver guide will take you through all 18 holes, and includes detailed maps of each hole, so you can see what the pros will be faced with.
Whether you are lucky enough to be watching as a spectator,
on the sofa or on a discreet laptop at work, the Strokesaver guide will be the
perfect accompaniment for your viewing pleasure.
Stokesaver International combines Trimble GPS and laser
technology to map out the distances and layout of each hole. You can gauge the pin positions and
lurking bunkers whether you are playing or watching your heroes.
Strokesave have been producing guides for the players at the Open
Championship for the past 33 years.
If you are interested in having a Strokesaver guide in your
possession, please go down to your local shop and buy the 'Open' edition of
Golf Monthly Magazine - or discover how to download the Open issue including the strokesave onto your digital device (opens in new tab).
Lewis was a freelance writer for Golf Monthly in 2013.