Nike Golf introduces Nike Air Sport carry bag
Nike Golf's new lightweight, versatile Air Sport carry bag brings a new level of comfort to hauling a variety of clubs and personal items around the golf course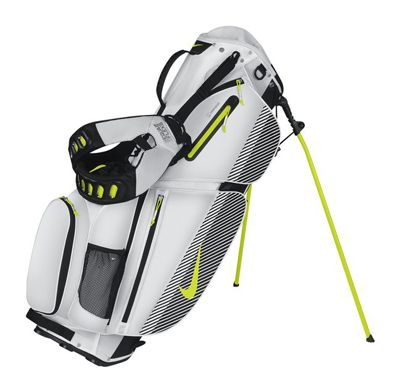 Nike Golf Introduces Nike Air Sport Carry Bag
Nike Golf's new lightweight, versatile Air Sport carry bag brings a new level of comfort to hauling a variety of clubs and personal items around the golf course.
Nike Golf's new sport-focused bag weighs just under 2.3kg and features Nike's proprietary EquaFlex Max Air curved revolving double-strap system.
The strap system is designed to distribute bag weight evenly across the shoulders and keep athletes comfortable on the course.
The Nike Air Sport carry bag allows golfers to organise their items with an eight-way, three full-length divider system for maximised club visibility.
Nike Golf has also incorporated a ventilated air mesh back pad in order to amplify endurance while reducing fatigue on the course.
What's more, the bag features nine functional pockets including a water-resistant fleece-lined valuables pocket, insulated cooler pocket and other performance benefits.
The Air Sport carry bag will be available to golfers beginning 1st November 2013 at £105 RRP in five colourways that coordinate with Nike Golf's Spring 2014 apparel line.
Additional features of the Air Sport include:
Integrated GPS loop, pen sleeve and glove patch Custom grip leg end caps Logo cresting compatible Matching rain hood included
Betting experts, writers and video producers. Couple of guys in our early 20's looking to bring the sport that we love into a new era.'