Golf Or Motherhood - Should Women Have To Choose?
Motherhood can halt a woman's golf career, so the industry at professional and amateur level must keep pushing for support to avoid a choice having to be made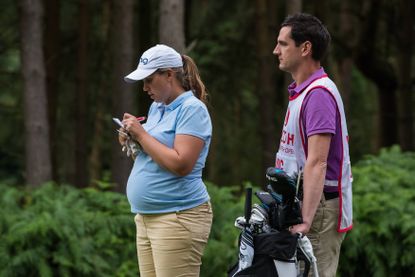 (Image credit: Ladies European Tour)
It's the ultimate juggling act, being a professional golfer and a mother. Even at club level, some mothers set the pause button on their golf game in order to bring up kids. Family or golf? Should we really have to choose?
Back in the 70s mothers on tour were a rare breed. Judy Rankin relied solely on volunteers and sometimes had to withdraw from events if she couldn't secure someone to take care of her daughter. In the same era, multiple major winner Susie Maxwell Berning managed to juggle motherhood with pro golf. It was doable but it was tough.
Stand-out examples of professional golfers that have won on the course and in the mother stakes include Hall-of-famers and multiple major winners Nancy Lopez and Juli Inkster, while Catriona Matthew won the HSBC LPGA Brazil Cup while 5 months pregnant with daughter Sophie, and shortly after went on to win the Women's British Open just 11 weeks after giving birth.
However, the yearning to raise a child has seen greats leave the game. Lorena Ochoa was at the peak of her career, having held the World No 1 spot for a record number of weeks, but aged 28 she decided to retire to start a family and is now a mother of three. New mother Michelle Wie retired after the 2022 US Open saying, "Playing golf it's just you, it's a pretty selfish sport. I used to play for just me, now it's the opposite. I play golf with my daughter."
Annika Sorenstam reached dizzy heights in her incredible career and retired in 2008 to focus on starting a family. Now a mother of two, she returned from retirement in 2021 to win the US Seniors Open. Playing in front of her children, she wanted to show them what she could do and what she did so immaculately.
These women chose to step away from golf to concentrate on life away from the course, but for those that choose to have a family while still competing, this can still be a barrier to continuing a golfing career. When former Women's Open champion Karen Stupples announced she was pregnant in 2006, she was dropped by her sponsors, which convinced the British player that she couldn't have a child and be a professional golfer. Many sportswomen struggle through the years when considering returning to competitive play. I spoke to hockey superstar and Olympic Gold Medallist Alex Danson about maternity pay and childcare for professional sportswomen. Alex believes things are improving in the world of hockey, but my goodness, golf has some catching up to do.
Thanks to the Smucker's LPGA Child Development Center, crèche facilities on the LPGA Tour have been in place since 1996. This facility has prolonged careers and provided much needed support to players. There are currently 20 mothers on the LPGA Tour, with Inbee Park, Hee Young Park and Caroline Masson amongst others, due to give birth in 2023.
Solheim Cup player Gerina Mendoza Piller praises the facility and couldn't do what she does without it. The LPGA's maternity policy means a player doesn't lose their status when she goes on maternity leave. She can return to play within 2 years from the birth of her child and regain her former status. She's also exempt in majors that she qualified to play the previous year from maternity leave. This alleviates a huge pressure and determines many a decision to have children in the knowledge your career on the course is there waiting for you if you desire to return. Some do, such as Suzann Pettersen, be it for just a few events in preparation for her 2023 Solheim Cup captaincy. Suzann credits motherhood for her improved time management and says, "I've seen myself become far more efficient with my time. I have to be strict with my time and I get more done faster."
Sadly, this level of support isn't felt as much on the Ladies European Tour. There is a maternity policy in place but there are no crèche facilities and mothers have to organise care themselves. LET player and mother Liz Young believes there has to be more support for tour professionals to ensure motherhood doesn't impinge furthering their careers. "Young mums on the LPGA Tour have all the support they need to help put their minds at ease as they tee-it-up each week. We just don't have that on the LET. It means players have to choose between family and career. We lose great players because of this. There are rumours that the 2023 AIG Women's Open will provide a crèche facility, meaning that finally mothers can compete with added support," says Liz.
Let's keep fingers crossed that this starts a trend going forward. A service like the LPGA Smuckers Child Development Center in Europe would be a game changer. This doesn't just provide childcare but allows for a growing network of mothers to exchange stories and advice.
Tour pros are gradually seeing change and welcoming support, but what about amateurs? Does having a family mean you have to quit playing golf? It shouldn't, but many women I coach did take a long break as the juggle was just too much, and some didn't return to the game at all.
I believe there is such a fantastic opportunity for clubs to offer Bumpy Golf meet-ups - a golfing NCT if you like. A supportive network of women who are pregnant or have recently had their babies but still want to have golf in their lives. Going as far as being able to strap a baby car seat to a buggy, why shouldn't mothers still be able to enjoy playing four holes and a slice of cake in the clubhouse afterwards? Would you feel comfortable breastfeeding in a golf clubhouse? The answer should be, "Hell yes."
Golf clubs need to encourage women to meet with their babies, breastfeed, talk about births and just damn well support one another in a warm and friendly environment. Experienced mums who are club members may be able to offer valuable advice and tips. Perhaps follow feeds when babies are full with some indoor putting. New mothers can steal a bit of time back for themselves, knowing that this group of women has their back and will totally understand the floods of tears and hormonal outbursts that come with the new mum territory.
As a self-employed coach I relied on statutory maternity pay for my three babies. This was tough and plenty of friends in the industry switched careers after realising motherhood and golf just wasn't viable. Every time I returned from maternity leave I'd find myself having to almost start again with goal posts having changed. It was a huge stumbling block and each time I felt under pressure to return to work sooner than I would have liked, otherwise I would have had to rebuild my client base.
Motherhood is tough, but I think motherhood and sport combined is even tougher. Lack of sleep, mum guilt, hormonal rollercoasters added to the pressure of competing and delivering a steady performance takes it out of you. These women are superhuman and I have the utmost respect for the likes of Liz Young who juggle and succeed in doing so. I just hope the juggle becomes easier and female golfers can begin to feel supported and appreciated whilst enjoying the absolute gift that is being a mother.
Get the Golf Monthly Newsletter
Tips on how to play better, latest equipment reviews, interviews with the biggest names and more.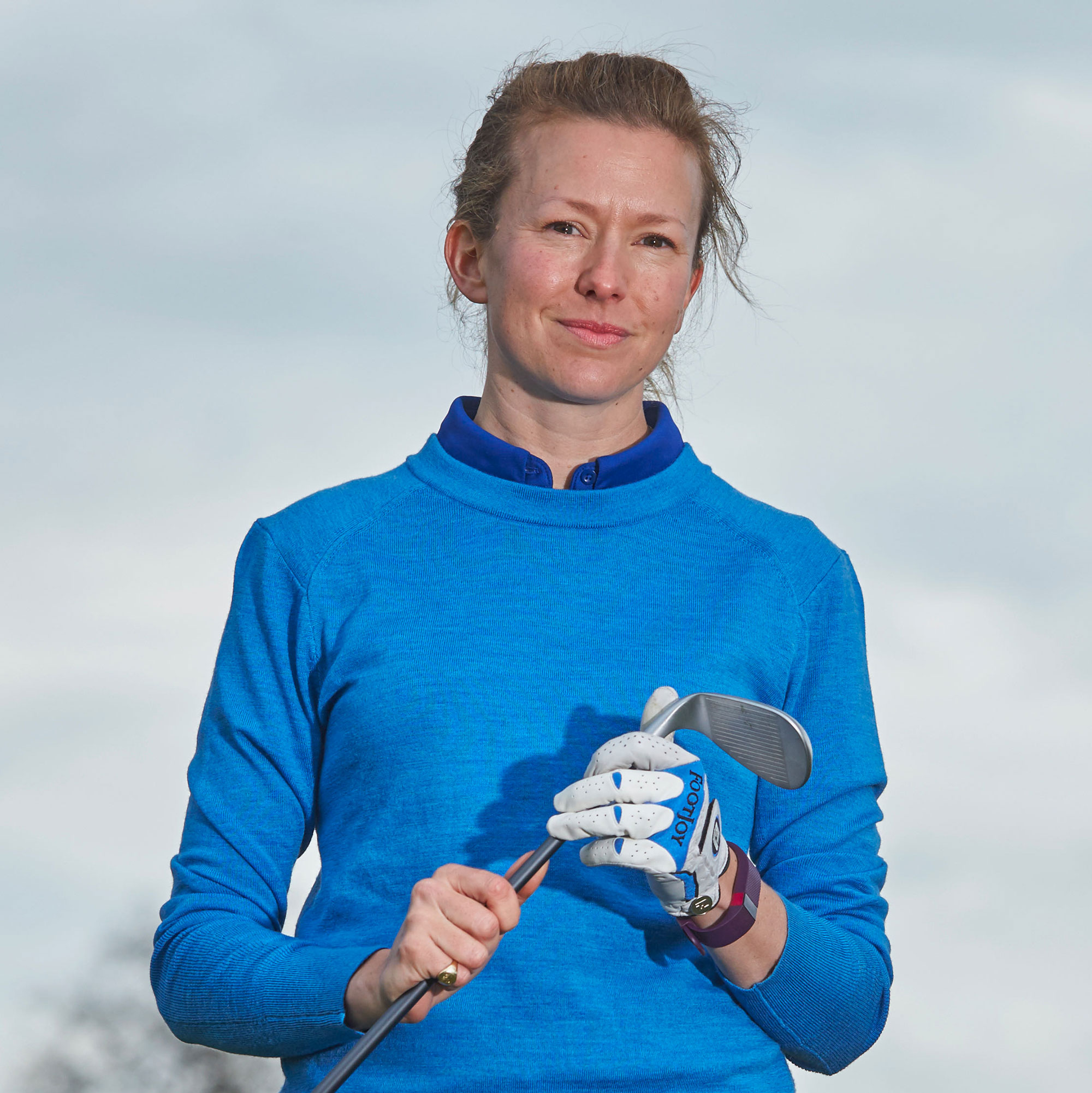 Advanced PGA Professional and freelance contributor
Katie is an Advanced PGA professional with over 20 years of coaching experience. She helps golfers of every age and ability to be the best versions of themselves. In January 2022 she was named as one of Golf Monthly's Top 50 Coaches.
Katie coaches the individual and uses her vast experience in technique, psychology and golf fitness to fix problems in a logical manner that is effective - she makes golf simple. Katie is now based at the stunning Hamptworth Golf Club on the edge of the New Forest. An experienced club coach, she developed GardenGOLF during lockdown and as well as coaching at Hamptworth she freelances, operating via pop-up clinics and travelling to clients homes to help them use their space to improve.
She has coached tour pros on both LET tour and the Challenge Tour as well as introduced many a beginner to the game.
Katie has been writing instructional content for magazines for 20 years. Her creative approach to writing is fuelled by her sideline as an artist.