A Touring Life: Golf Blog 1
Lee Heaton welcomes everyone to his Golf Monthly golf blog as he begins life on one of the US's Pro Tours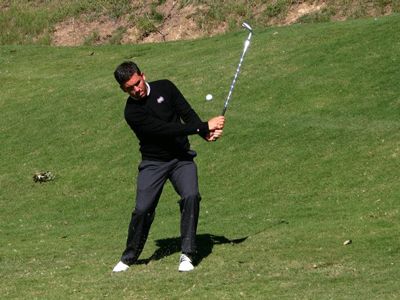 A Touring Life: Golf Blog 1
Hello all.
My name is Lee Heaton; I am a professional golfer based in Charlotte, North Carolina and currently play most of my golf on the Egolf Professional Tour along with qualifiers for the PGA and Web.com tour.
Having grown up at Tandridge Golf Club in Surrey, I have been based in the U.S since I started University at Mississippi State in 2008.
I had a successful College career in the States and am now hoping to breakthrough in the professional ranks.
The reason for my blog is to provide a little insight into the life of a playing professional and to follow my progress as I compete.
My schedule will be made up of 15 tournaments on the Egolf Tour and several Monday qualifiers as I attempt to make the step up to the Web.com tour.
At the season's end I will be entering the Web.com Qualifying School.
It's a great opportunity and I'm buzzing for that, a good season will be give me the confidence to go to Q School and get the job done.
I am hoping to follow in the footsteps of Englishmen to breakthrough in the U.S such as; Justin Rose, Ian Poulter, Luke Donald and Paul Casey and many others.
In the following issues I will share details about life on the road, tournament play and practice, including what I am working on with my coach Steve Blacklee.
Steve and I have done some great work this 'off-season' and I am eager to get underway in this 2014 season.
The Equipment I use is mostly Taylor Made;
Taylor Made R1 driver - X stiff Fujikira Shaft. Rocketballz 3 & 5 wood (same shaft), Taylor Made MC irons (x100 shaft). Titleist wedges - 52 & 60 and the new Gorge Grooves Ping 56 degree. I use an Odyssey White Ice #7 putter and Taylor Made 'lethal' ball.
My first event is the Palmetto Hall Championship at Hilton Head Island, starting on the 26th February. They are two great courses and I am looking forward to getting underway!
Thanks for reading and stay tuned for more updates on my progress.
Lee was a freelance writer for Golf Monthly from 2013 to 2015.