Dunbar Golf Club Course Review
Scotland's golf coast boasts a wealth of fine golf including the first-rate links at Dunbar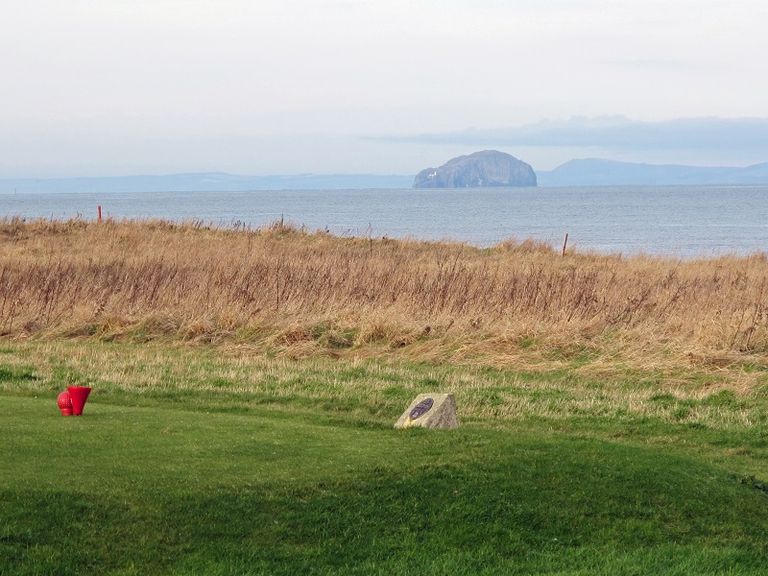 Scotland's golf coast boasts a wealth of fine golf including the first-rate links at Dunbar
Dunbar Golf Club Course Review
On a freezing day back in January, I finally managed to visit a course that had long been on my radar due to its use as an Open Qualifying venue and is a stalwart in the Golf Monthly Next 100. I was intrigued by its apparently hour-glass figure, not sure how the course managed to stay joined in the middle over such a narrow spit of land. Understandably given the near-Arctic conditions, we were on temporary greens, but this did not prevent it from being an extremely enjoyable round.
The club has produced some fine golfers, and there is an unusual start with the first three holes returning to the clubhouse. It is played over land that, along with the 18th, is quite different from the rest of the course. They are nonetheless all strong and distinct, with the first offering an early encounter with an attractive burn, and the third a lovely short hole played from an elevated tee to a green seemingly surrounded by bunkers.
Holes four to ten all run in pretty much an easterly direction following the line of the lovely old deer wall, and it would be hard to find two more intimate fairways that those at six and seventeen.
The 7th in particular hugs the wall as it curves round to the right, leading up to the green by the Old Boat House.
I was particularly pleased with my hat-trick of pars at eight, nine and ten, the last of which has a green alongside a ruined fisherman's cottage. It is also at this point that you encounter one of the most unusual items of engineering you will ever see - an enormous cross pit conveyor that looks like something from the new Star Wars movie. Happily, it in no way spoils the fun.
You now work your way steadily back along the coastline, with a lovely view out to Bass Rock from the 13th tee.
This comes even more into focus as you move further along the shore, especially at the 14th which many consider to be the signature hole with the green perilously close to danger.
The par-3 16th has a green which, if it were extended either left or right, would mean putting whilst out of bounds or on the beach! Only straight will do, and you must certainly try and cure any slice before the closing hole which again hugs the wall to the right.
I was very taken with Dunbar Golf Club where, unusually for a traditional links, every hole is quite different and memorable. I hope to return when it is about twenty degrees warmer and I can enjoy its many delights, both on and off the course.
Rob Smith has been playing golf for over 40 years and been a contributing editor for Golf Monthly since 2012 specialising in course reviews and travel. He has now played well over 1,100 courses in almost 50 countries. Since travel restarted in May 2021, he has played around 80 different courses, more than 40 for the first time. This includes 21 in 13 days on a trip to East Lothian in October. One of his main roles is helping to prepare the Top 100 and Next 100 Courses of the UK&I, of which he has played all but 10. Rob is a member of Tandridge Golf Club in Surrey where his handicap hovers around 16. You can contact him at r.smith896@btinternet.com