88. The Wisley (Church & Mill): Top 100 Courses UK & Ireland 2015/16
The Wisley (Church & Mill) in England has been ranked number 88 in Golf Monthly's top 100 courses UK & Ireland 2015/16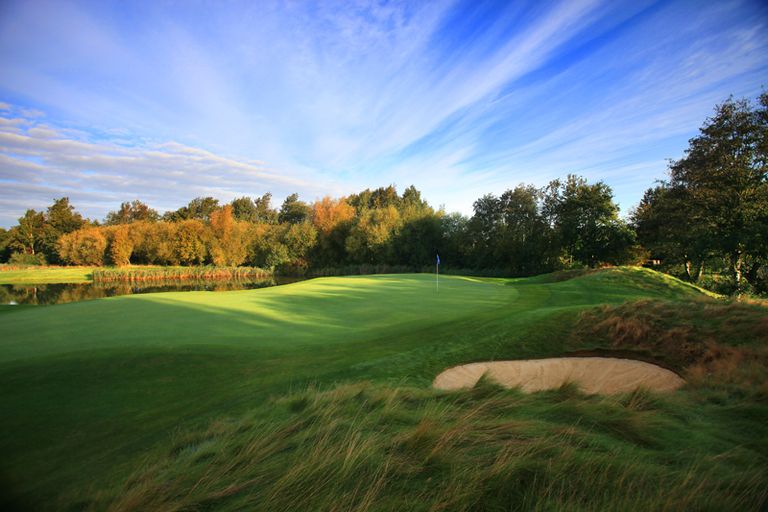 By Tom Clarke
The Wisley (Church & Mill) in England has been ranked number 88 in Golf Monthly's top 100 UK & Ireland golf courses 2015/16.
88. The Wisley (Church & Mill): Top 100 Courses UK Ireland 2015/16
Ripley, Woking, Surrey, GU23 6QU
T: 01483 211022
GF: N/A
Architect: Robert Trent Jones Jnr
Visitor Information: Members and their guests only
Catering Options: Restaurant, bar, terrace, Drive Inn on the range, halfway house, free apples & water on each nine
2012 Ranking: Up 5
Work Undertaken since 2012 ranking: Mill Nine refurbished by Robert Trent Jones Jnr in April 2013, re-opened in June 2014. This included technical enhancements (drainage, irrigation, greens, bunker lining etc) & design tweaks/modernisation.
Robert Trent Jones Jnr has designed some of the most celebrated courses in the world of golf, and the 27 holes at The Wisley, which opened in 1991, were his first in the UK.
Since then he has regularly been back to refine and improve what is a remarkable slice of Americana in Surrey.
It is hard to pick between the three loops of nine, but the 'Church' and 'Mill' perhaps just edge it over the also excellent 'Garden' loop.
There are plenty of lakes and ditches, as well as the adjacent River Wey, and these are all used very strategically to create holes full of challenge, interest and diversity.
It would be hard to pick standout holes as all are so strong, but the 2nd on the Church is a super-tough par 5 flanked by a beckoning lake, whilst the long 6th on the Mill calls for not one, but two flights over the river.
The majority of the water seems to be on the right, so slicers beware. However, choose the correct tee from which to play and each hole at The Wisley is a delight.
Both the service and food in the clubhouse are also tip-top. Several leading European Tour pros are members here, as are stars of other sports. They expect, and get, the best.
+ Wonderfully manicured and varied design,
– Members and their guests only
Panellist Comments
"A great parkland course and private members' club."
"Some tough golf, but in excellent condition and always a very relaxing place to visit."
"Something totally different for Surrey, but a real treat."
Next course: 89. Cruden Bay: Top 100 Courses UK Ireland 2015/16