Graeme McDowell: Best green reading tips
The Northern Irishman describes the best way to go about putting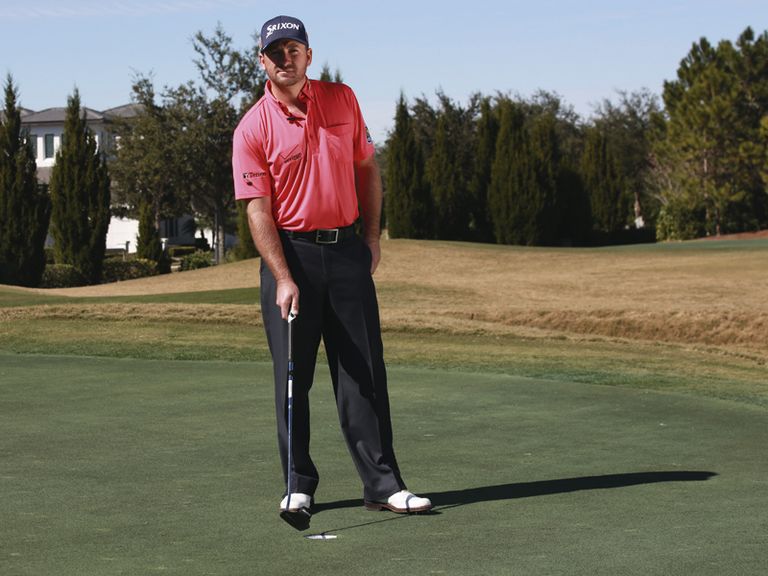 In this Graeme McDowell lesson, the Northern Irishman gives his best green reading tips to help you hole more birdie putts.
Greame McDowell Best green reading tips
I see a lot of amateurs falling in love with starting lines when it comes to breaking putts. To me that is really trying to apply something that is logical and very precise to something that is actually more creative than that. Remember that the line depends on the pace you hit the ball, so my best green reading tips would be to visualise the path of the ball.
When faced with a putt with plenty of break, I really like to try and get an image in my head of what the putt is going to look like in the form of an arc. Seeing this line tracking towards the hole and building a picture sets a really positive mental image. What this arc gives me is a point at which the ball is going to enter the hole.
If you have a dead straight putt, the ball will enter the hole at 6 o'clock, while a putt with lots of break might enter the hole at around 9 o'clock. This is a really helpful and valuable point to visualise and base your feel on.
Read Graeme's 100 yard pitch shot lesson
Read Graeme's bunker play lesson
Once you've done this, you can then turn a breaking putt into a creative play because it is so hard to pick a precise starting point when there is so much swing.
What you need to be doing the next time you're putting is to look to align and position your body focusing on that entry point. If you do this you should really start to get more of a feel for the direction and the pace. My advice couldn't be simpler: get creative with your putting rather than getting thinking too much about, and getting caught up on, your starting line.
Will Medlock graduated from UEA with a degree in Film and Television before completing a Masters in Sports Journalism at St Mary's in London. Will has had work published by The Independent and the Rugby Paper.