Pebble Beach Celebrities
Find out how the top celebs got on in round one at Pebble Beach on Thursday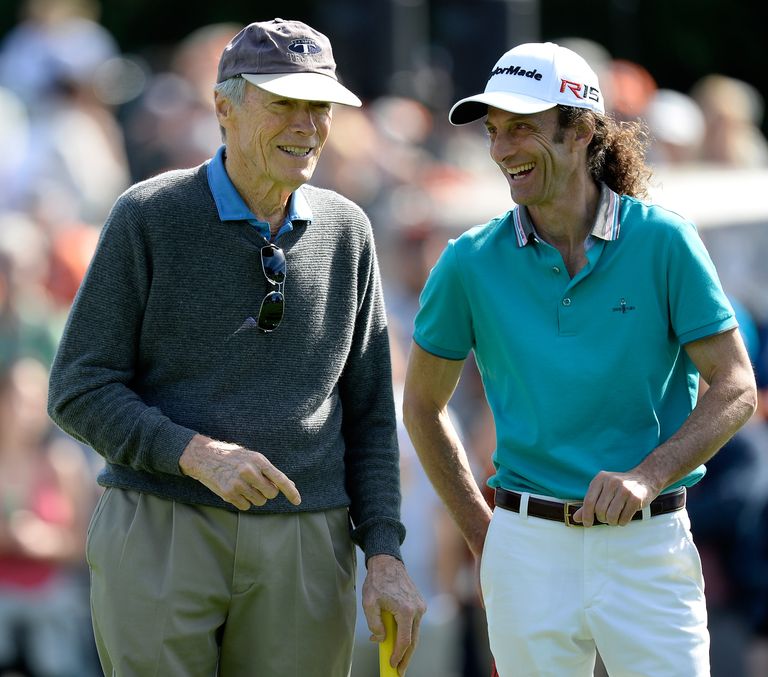 (Image credit: Getty Images)
The Pebble Beach Celebrities were out in force yesterday. Here's how the biggest names fared from Bill Murray to Kenny G and Huey Lewis to Wayne Gretzky...
The annual AT&T Pebble Beach National pro-am is as much a chance for golf fans to see how the Pebble Beach celebrities fare with club in hand as it is to see the game's biggest names chase down the $1.2 million 1st prize.
Here's a quick round-one recap of how some of the biggest names of stage, screen and sport got on in round one, and whether or not their success or failure was down to them or their professional partners…
Michael Bolton – T155th (last!) on 4-over
You'd perhaps be forgiven for thinking that shedding all his hair had stripped the husky-voiced crooner of all his powers. The reality is that he has actually saved the day here in style, with pro partner David Carr returning a birdie-free, worst-by-four, 12-over 84 at Spyglass Hill.
Kenny G – T114th on 3-under
No thoughts of shedding all the hair for our famous sultry saxophonist. Never really got much going with still-below-his-best partner Ian Poulter.
Andy Garcia – T114th on 3-under
A similarly modest return for the Ocean's Eleven, Twelve and Thirteen actor with Billy Hurley III. Last year, Garcia switched between this hat and a black beret, so may be worth trying the beret on Friday.
Bill Murray – T74th on 5-under
King of the Pebble Beach celebrities and always the life and soul of any pro-am party, the Ghostbusters and Caddyshack star has taken his attire to a whole new level this year with some crazy trousers and a strange two-glove combination. Decent middle-of-the-pack start with pro partner and former AT&T champion DA Points.
Wayne Gretzky – T27th on 8-under
Like any good father-in-law to be, the ice hockey legend showed future son-in-law Dustin Johnson how to do it yesterday. The troubled star, who made his return to the tour last week, returned a two-under 69 at Monterey Peninsula leaving Gretzky to rack up the birdie count.
Huey Lewis – T16th on 9-under
The Power of Love legend proved he can still rock it yesterday, although to be fair, with rock-steady playing partner, Jim Furyk, turning in a solid seven-under 64 at Monterey Peninsuala, Lewis was more of a support act on this occasion