Paul Lawrie: How I Took My Open Chance
Paul Lawrie's journey to lifting the Claret Jug didn't get off to the best of starts...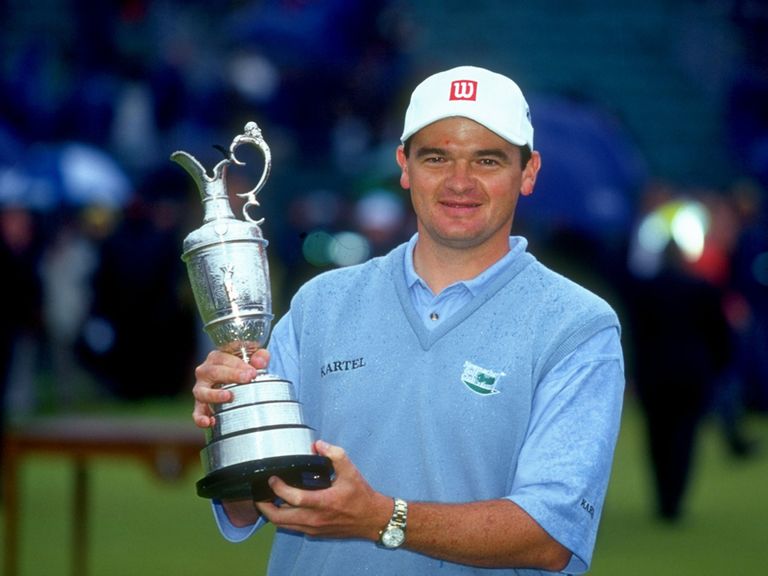 Paul Lawrie has enjoyed a long and proud relationship with The Open Championship, but his journey to lifting the Claret Jug didn't get off to the best of starts...
When people talk to me about The Open – which happens a lot, as you can imagine – it is mostly about 1999 at Carnoustie. But my relationship with the game's most important event began a wee while before that. I tried to qualify for the first time in 1991 at Hillside, right next door to Royal Birkdale, where Ian Baker-Finch would go on to win.
I was drawn with former Ryder Cup player Paul Way and some other guy whose name escapes me. As it turned out, Mr X was the only one of the three who actually completed 36 holes. I'm not sure who was first to go – me or Paul – but I do know that it was blowing a gale and I was millions over par when I packed in.
Looking back, I'm not proud of what I did. And neither was The R&A. Not long after, I got a letter from the then secretary, Michael Bonallack. I've forgotten his exact words, but the gist of it was that he was not impressed. It wasn't nasty or horrible, but the message was clear: don't do that again. I haven't.
Anyway, my first Open proper came along 12 months later at Muirfield. It was a great thrill to qualify in my first year on tour, one that was enhanced by the fact I played with the defending champion in the third round. I finished 22nd in the end – that I do remember – and loved every minute of it.
Related: Paul Lawrie swing sequence
But playing with Ian was definitely the highlight. I'd never met him before, but he could not have been nicer. He chatted all the way round and said some really nice things about my game. At the age of 23, that gave my confidence a huge boost. And the driver he hit off the deck to the 15th green is a shot that sticks in my memory. The ball finished four feet away and is still one of the purest strikes I've ever seen.
Things got even better for me one year later at Royal St George's, when Greg Norman won. I was going along nicely on the final day when I holed my 3-iron second shot to the 71st green for an eagle. I shot 65, and playing the last I was only one stroke off the lead. In the end I was joint sixth alongside Ernie Els and Nick Price and won £33,000. Again, that was a big boost. I hadn't played well to that point and had missed a load of cuts.
All of which confirmed I had the game to compete on a links. I always felt I would have at least one chance to win The Open. Back then, I hit the ball low and had a sharp short game. It wasn't that I couldn't hit it high, but my natural shot was lower than most – perfect for links golf.
Having said that, I've only ever had two top-ten finishes in the Open – sixth in 1993 and my win in 1999. That's a bit weird. Looking back, my overall record should be better. I've finished between 15th and 40th a lot. But I was right about having at least one opportunity to win.
In fact, I arrived at Carnoustie in 1999 not having played in an Open for three years. I didn't qualify at Troon in '97 or at Birkdale in '98. What happened that week has been well covered, and the only thing that has ever bothered me is how little was written about how well I played on the last day. I understand I was lucky. I know Jean van de Velde should have won. But amid all the words on what happened to him on the 18th hole, it would have been nice to read about how I took my chance when it came.
Still, I have to say Jean handled the whole thing – both at the time and beyond – absolutely brilliantly. I can't think of many guys who could have coped as he clearly has, even if he must have had a right good cry to himself that night. He and I have always got on well, though. Whenever I see him we always chat. There has never been a moment of awkwardness.
That is not to say we've ever sat down to discuss what went on at Carnoustie. I used to get asked that a lot by journalists. But why would we have ever done that? It would only have happened if he had wanted to. I never have, so it has never been an issue. I'm not sure there is anything to say really.
Jean and I have chatted publicly, though. I remember us sharing the stage at a PGA lunch in Glasgow. He was great that day. And he was good enough to come to my foundation dinner in Aberdeen a couple of years ago. He flew from Hong Kong just for the occasion. He never asked for a penny and was absolutely brilliant answering questions from the floor. He blew me away with how amusing and eloquent he was.
And no, I'm not sure I would have dealt with it all as well as he has. He really is a great lad.
- The Cardinal range is a new golf apparel and accessories brand worn and endorsed by Paul Lawrie. Look out for more information about the collection at www.cardinalgolf.co.uk
David joined Golf Monthly in 2015 as a content editor for the magazine and regularly contributes to the website. He has worked in magazine publishing and editing since 2003. He is a keen golfer and up until recently was a member of Blackmoor Golf Club in Hampshire. He has covered various big events and tournaments for GM, the highlight of which was witnessing Tiger Woods win his 15th Major at Augusta in 2019. Email: david.taylor@futurenet.com