Mercedes-Benz 4x4 Golf Drive To The Open: Day 1
Rob Smith and Chris Walker's Mercedes 4x4 Golf Drive to The Open: Day 1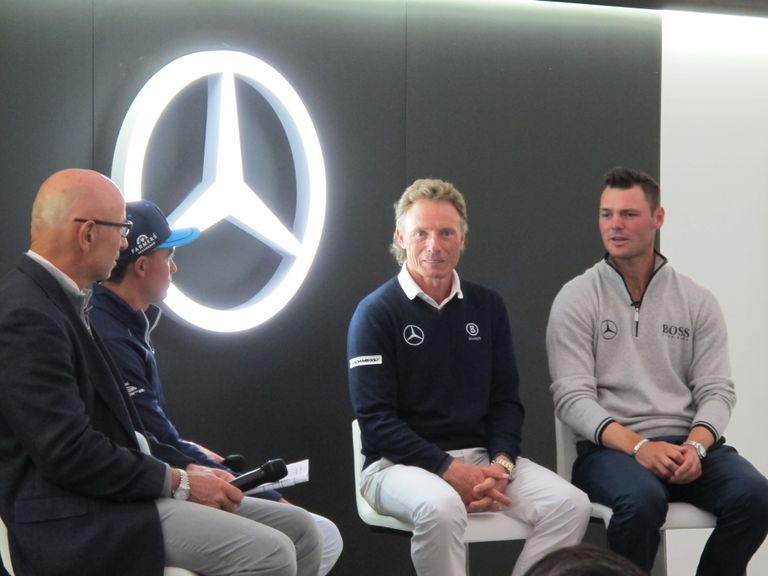 The first of five amazing days for Rob Smith & competition winner Chris Walker attending the 2015 Open & playing great courses nearby with Mercedes-Benz
There are competition prizes that are good, there are competition prizes that are great, and then there is the Golf Monthly/Mercedes-Benz competition prize that is at a different level altogether.
Reader Chris Walker from Bristol recently scooped exactly this with his entry to accompany me to Fife and take on teams from Germany, Spain and Italy in a golfing challenge combined with watching the dramatic action at the 144th Open Championship. It was the second year in a row Mercedes-Benz had put up a similar prize, with last year's involving a roadtrip from Brooklands in Surrey to Hoylake via various stopping-off points.
The teams met up with their hosts from Mercedes on the Royal Mile in Edinburgh, the night before The Open was due to start, and following a good night's sleep and a drive through the beautiful city to acclimatise to the excellent all-new Mercedes-Benz GLE and GLE coupé, it was over the bridge into Fife.
The first port of call was the excellent Kingsbarns - the superb modern links just along the coast from St Andrews.
Following brunch and a session on the practice range, it was out onto the course with caddies for team Golf Monthly.
There, Rob surprised himself and indeed everyone who knows him by playing to his handicap in the blustery afternoon conditions, the highlight being a two-putt birdie on the par-5 16th.
Chris, who plays off 6, was also in great form and the pair came in with 71 points to lie just behind Spain who compiled a superb 75.
Following this, it was back into the 4X4s for the short drive down to the Old Course to attend a very special Mercedes-Benz event.
In the brand's corporate hospitality suite beside the 16th hole, ambassadors Martin Kaymer, Bernhard Langer and Rickie Fowler took part in a very relaxed and friendly Q&A session before spending some time with their fans.
All in all, an excellent first day and there is plenty more to come!