Meet the experts: PING custom-fitters
Meet the Ping custom-fitters tasked with finding the right set of Ping clubs for the Play Your Best Challenge players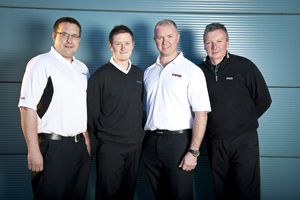 Nick Bolton, Ed James, Paul Rymer and Steve Harrison are all expert Ping custom-fitters.
Ping is the acknowledged leader in the field of custom-fitting - founder Karsten Solhiem devised the concept back in 1960 - and our four technicians boast a combined total of 47 years' experience.
Between them they have fitted everyone from Lee Westwood to club golfers.
For more information visit ping.com and follow the team on Twitter @PingTourEurope
Betting experts, writers and video producers. Couple of guys in our early 20's looking to bring the sport that we love into a new era.'