Darren Clarke joins Sky Sports for the Ryder Cup
Northern Irish golf legend Darren Clarke has joined Sky Sports for its exclusive live coverage of this month's Ryder Cup at Gleneagles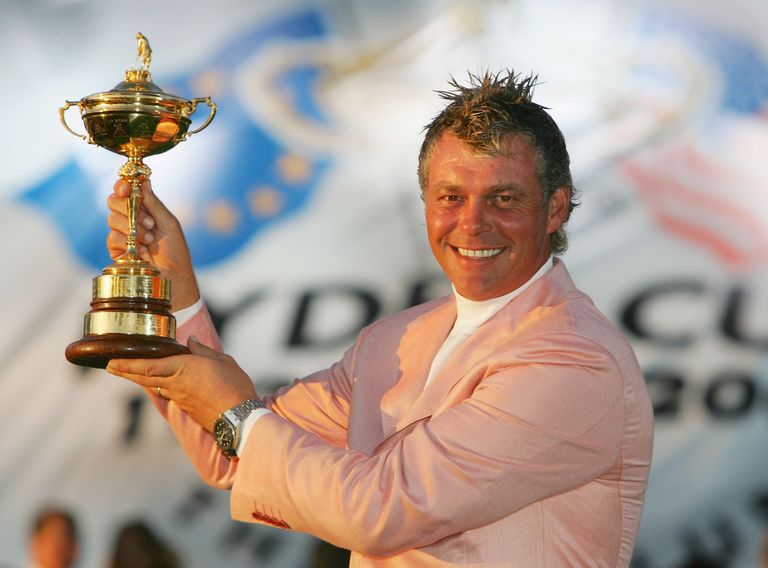 (Image credit: Getty Images)
By Tom Clarke
Northern Irish golf legend Darren Clarke joins Sky Sports for its exclusive live coverage of this month's Ryder Cup at Gleneagles
Northern Irish golf legend Darren Clarke will join Sky Sports for its exclusive live coverage of the 2014 Ryder Cup at Gleneagles.
Clarke, who has featured in the Ryder Cup on seven occasions as either a player or vice-captain, will provide commentary and analysis on Sky's dedicated channel, Sky Sports Ryder Cup.
Darren will join the current line-up of Sky Sports experts and commentators, boasting experience from playing and broadcasting over 100 Ryder Cups. The team will include former winning European captain Colin Montgomerie, coach to US Ryder Cup stars Butch Harmon, and on Sunday Jack Nicklaus, who participated in the Ryder Cup five times as a player and twice as a captain.
Clarke said: "The Ryder Cup has been a major part of my life, and I'm hugely excited to be working with Sky Sports on this truly special event. I know from experience just how gripping it can be, and I hope I can help give viewers a perspective of the event from inside the ropes."
Sky Sports' executive producer of golf, Jason Wessely, said: "Darren is a European Ryder Cup legend and a fantastic signing for Sky Sports' coverage, He knows the event, the players and the course and will offer fascinating insight from Gleneagles."
Clarke has competed in a total of 20 matches over five Ryder Cups, winning ten, halving seven and losing just three. His most memorable performance came in 2006 when, having been selected as a wildcard pick by captain Ian Woosnam, he went on to win all three of his matches, helping Europe to an 18.5 – 9.5 victory.
David Livingstone will present the coverage, whilst the familiar voices of Ewen Murray, Bruce Critchley, Rob Lee and Mark Roe provide the commentary. On course reporting will be provided by 6-time Ryder Cup player Howard Clark, as well as Richard Boxall and Tim Barter. Highlights programming will be presented each day by Sarah Stirk, who will be joined in the studio by the Scottish pair of Andrew Coltart and Nick Dougherty to provide analysis of the key moments from the previous days play.
For the first time ever, Sky Sports will be dedicating a channel solely to the Ryder Cup. Sky Sports 4 will become 'Sky Sports Ryder Cup' and will feature in excess of 330 hours of golf across 14 days, including a total of 36 hours of live coverage from Gleneagles.
This will be the tenth Ryder Cup to be shown exclusively live by Sky Sports, with the channel going live at 6am on Thursday 18 September and continues until 6am on Thursday 2nd October. In 2013, Sky Sports similarly launched 'Sky Sports Ashes' for England's home cricket series against Australia.