Nick Faldo To Design Pakistan's First Championship Golf Course
The Rumanza course, opening in 2020, will become the Faldo Design's 28th course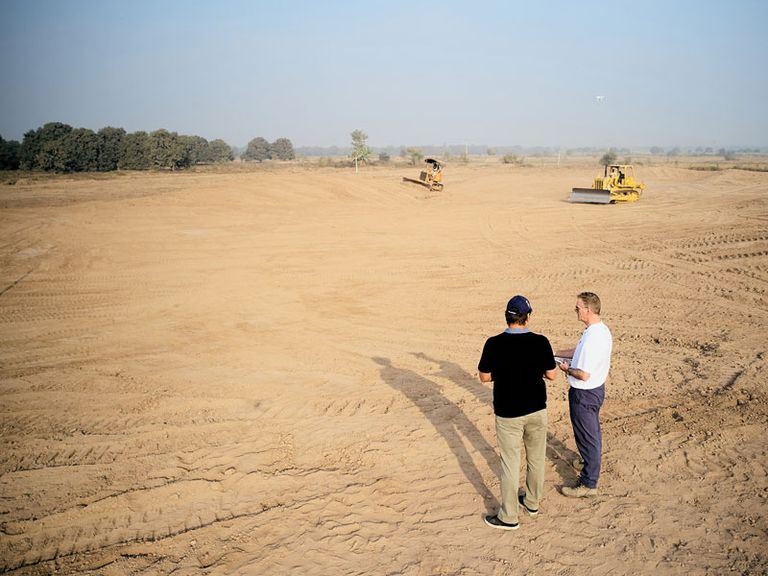 The Rumanza course, opening in 2020, will become the Faldo Design's 28th course
Nick Faldo To Design Pakistan's First Championship Golf Course
Pakistan is to get its first ever championship layout and six-time major winner Sir Nick Faldo is the man behind it.
The Rumanza course, located within the model Defence Housing Authority (DHA) Multan residential community in Pakistan's 5th largest city, is set to open in 2020 and is the most ambitious golf course construction project in Pakistan's history.
Over the next 18 months, Lead Golf Course Architect, Andrew Haggar and Director of Design & Operations, Gareth Williams, will work with an extensive on-site team who will establish Faldo's design philosophy, prioritising golf course strategy, memorability and embracing the existing natural environment.
Throughout the construction phase, the golf course will also take the most advanced environmentally-friendly measures into consideration.
Faldo will return to Multan during construction in order to survey progress of a design process which will require careful collaboration with the wider project team in order to deliver a high quality, sustainable golf course experience.
Once opened for play, Rumanza will become the 28th completed Faldo Design layout within an ever-growing portfolio.
A central component of the high-end DHA Multan residential community, the golf course will build upon a comprehensive health and well-being experience for residents with a strong leisure component.
Expand Explore Stunning Singapore Open Venue Sentosa Golf Club
Explore Stunning Singapore Open Venue Sentosa Golf Club
Check out these never-seen-before aerial shots of the…
Expand 25 Of The World's Most Incredible Golf Courses
25 Of The World's Most Incredible Golf Courses
Dramatic coastlines to stunning inland settings, this is…
Locals will enjoy a range of amenities, from theme parks and extensive green spaces to state-of-the-art education facilities and heath care services, making it one of Pakistan's most advanced residential developments.
"This is a landmark moment for Faldo Design," Sir Nick Faldo said.
"We are truly honoured to be creating our first Sir Nick Faldo Signature course in Pakistan and feel a great responsibility for taking full advantage of this parcel of land which has great potential for golf.
"Rumanza will represent all of the characteristics I believe make for a memorable test of golf, and will utilise the most modern practices in order to ensure long-lasting environmental sustainability.
"Once completed, we hope that Rumanza and its superb facilities can serve as a source of inspiration for a new generation of golfers in Pakistan, helping to grow the game in what remains a relatively untapped market for the sport."
Brigadier Nadeem Aslam, DHA Multan's Project Director, said: "Golf is a fast growing sport in Pakistan, we have talent but it needs to be nurtured to compete at international level and my objective is to see Pakistani golfers participating on Asian and European Tours.
"Being Pakistan's first Signature course, complemented by a Performance Academy, constructed by Desert Group UAE, and managed and operated by Troon Golf, Rumanza will become our golfing 'Centre of Excellence' and will help bring Pakistan to the world golf map in its suitability for hosting Sir Nick's Faldo Series and other international events.
"This 18-hole, championship golf course will be part of a prestigious golf community project which will include high-end luxury villas and apartments besides other hospitality and commercial precincts."