2012 Open Championship: A family business
Adam Scott, who leads by four with one round remaining at Royal Lytham and St Annes, has found a working family formula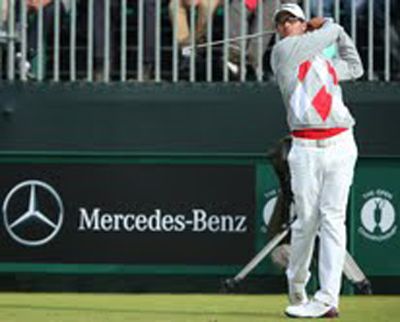 As Adam Scott prepares for 18 holes of golf today that could transform and define his career, two of the people in his inner circle at Royal Lytham and St. Annes Golf Club will be his father Phil, and his brother-in-law Brad Malone. This pair is also Scott's first coach - Phil, a PGA professional - and his current coach, Brad. It is a tight-knit group, and Scott is proving that for him, keeping his business with the family is a formula that works.
Scott tees off this afternoon in the final pair, in the final round of the 2012 Open Championship. At 11-under-par after three rounds, Scott holds a four-shot lead over American Brandt Snedeker and Northern Ireland's Graeme McDowell, who will join Scott in the final pair.
It was Phil Scott who guided his son through his formative years in Adelaide, Australia, until the golfing prodigy moved to the United States at the age of 19 and worked with Butch Harmon for his early years on Tour.
"Adam was very instinctive as a junior and through his early years as a pro," starts Scott senior, who regularly accompanies his son on Tour. "Then he became more technical for a middle period of his career, but now he has gone back to being more instinctive. Now that Adam has more experience on Tour, I think he has come to realise that instinctive play is good golf, and that he does not have to be technical.
"At the far end of that instinctive spectrum is Bubba Watson, who really has not got a clue about what he is doing technically, but he thinks about the shot he needs to play and then just hits it. Seve was similar: he had technical faults but he played on instinct. We have all seen golfers get up to a high level, and then get so technical that they lose sight of just playing golf.
"Adam feels his game has reached a point where he should be winning the biggest tournaments, and it comes down to whether he can hole a few putts."
Story courtesy of Mercedes-Benz, patron of the 2012 Open Championship. The new Mercedes-Benz City Golf App is now available on iTunes.
Robin has worked for Golf Monthly for over a decade.