Padraig Harrington exclusive: Irishman opens up
"I'm probably quite close to the opposite of the way I'm perceived"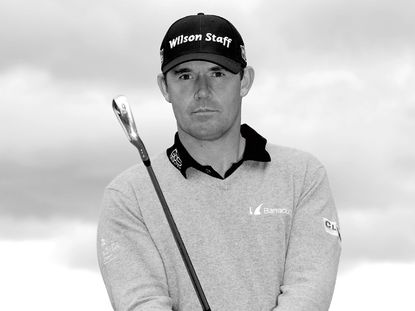 (Image credit: Paul Severn)
Nick Bonfield talks to Padraig Harrington about his tumble down the world rankings, his victory at the Honda Classic, mental battles and hopes for the future
"I'm probably quite close to the opposite of the way I'm perceived" - Padraig Harrington
In August 2008, Padraig Harrington was flying. He'd just carded successive 66s in the third and fourth rounds of the USPGA to land his third Major in 13 months, maintaining his position as the world's third-best player. The world of top-tier professional golf, though, is intrinsically unpredictable and sometimes painfully capricious. In 2009, the popular Irishman suffered his first winless year for a decade – the catalyst for an unprecedented run of poor form that saw him tumble down the world rankings.
"I actually had my best ever ball-striking year as a professional in 2012, but I had the yips," explains Harrington. "A big part of my trough, my slump, was the fact I was hitting the ball well, but my short game was letting me down for the first time in my career." His results weren't necessarily reflective of this, with top tens coming at The Masters and the US Open, but anyone paying close attention to his game could see there were issues.
Things weren't about to improve. The nadir came on November 30, 2014 when he fell to a career-low 385th in the world. While his performances on the course weren't up to scratch, the mental side of his game was causing most of the problems. At the top level, psychology is the bridge that straddles the vast chasm between ability and success.
"Winning a tournament is pretty close to 90% mental, I'd say. Everyone at our standard has the physical capability," he says. "Whenever guys win Major Championships it always becomes a bit of a millstone for weighing them down afterwards. The expectations are obviously a lot higher. They are hitting the peaks in the game and it's very hard to live up to that. I think, for me, I was putting myself under an incredible amount of pressure to be as good mentally as I felt I was during my three Major wins. That was a big issue for me."
Harrington gave himself a boost heading into this year with a victory at the BRI Indonesia Open in December 2014, but that all-too-familiar sense of disappointment soon returned. In January and February, he played four PGA Tour events and missed three cuts. His solitary money-making performance was a tie for 56th at the Northern Trust Open. It may not seem it on the surface, but that week was a significant one for Harrington, thanks largely to his inherent doggedness.
"I expected more of myself this year coming out of Indonesia. I had a really disappointing start to the year. I had high expectations, but I was well knocked back in the first couple of weeks. I was fighting hard for very little return," he concedes.
"On the Saturday morning of the Northern Trust, it was a typical round, a real struggle to shoot somewhere around level par. I went up to the clubhouse afterwards and there was another player getting ready to go home. He was obviously taking the attitude that he didn't play well so there was no point going out and hitting shots. But I said to myself, 'No, look, I'm tired, but I'm still going to go to the range'. When I went down I found something, for sure. I will always keep knuckling down and fighting. I enjoy that."
Dedication, work ethic and ambition won't always yield positive results, but you don't facilitate a change in fortunes by mixing a downcast mindset with a lack of productivity. The following week, Harrington got his just rewards with a play-off victory over Daniel Berger at the Honda Classic. It was his first PGA or European Tour win since his triumph in the USPGA at Oakland Hills in 2008.
The wait was over
"I was very excited going into Honda," he explains. "You can always tell when I'm in a good frame of mind because I prepare as if I'm going to win. I do a lot less practice and more competitive stuff with chipping and putting. I was comfortable. I think the only shots I hit on the range that week were Happy Gilmores!"
He opened up with a three-under-par 67 at the PGA National in Florida and followed it with a second-round 66 to lead at the halfway stage. However, his race looked run after he bogeyed the 4th and doubled the 6th during the final round of the weather-delayed event. With Harrington, though, it's never over until it's over – a product of his sheer will and never-say-die attitude.
After making a par at the par-4 10th, he reeled off four birdies in a row to propel himself into the lead, before an untimely double at the par-3 17th looked to have put paid to his chances once more.
With Berger making birdie at the 72nd hole to set the clubhouse lead on six under, and Harrington one shot behind and in a fairway bunker on the closing par 5, a play-off looked unlikely. Unsurprisingly, the ever-resilient 43-year-old laid up, hit his approach to 16 feet and rolled his birdie putt right into the middle of the hole. But that was by no means the end of the battle.
"I was very nervous that I had to play the 18th against Daniel because he's a very long hitter," explains Harrington. "I felt like I wasn't in it on the first hole. I was a passenger. I dodged a bullet, no doubt about it." The pair then returned to the 17th – the scene of the Irishman's double-bogey in regulation play.
"All I was thinking on 17 was 'I do not want to go back down to 18'. I told myself this was my chance and I had to take it." And take it he did. Going first, he hit an imperious iron shot some five feet past the flag and watched as his playing partner found the water. After seven long years, the wait was finally over. Harrington admits he was overwhelmed by all the messages of support after his victory hiatus came to a conclusion.
"When you win, you make sure you enjoy it. When I'm in the moment, I'm doing my thing and I don't necessarily know what's going on in the wider scheme of things. What really shocked me was that it seemed everybody in Ireland watched it, as did so many people from around the world. It was phenomenal the amount of people and fellow players who came up to me afterwards to congratulate me."
His win also provided some welcome respite for his family. While he was on tour, plugging away and attempting to re-discover his Major-winning form, those close to him were sometimes the subject of jibes and short-sighted negative comments about his inauspicious form.
"One of the biggest things was that my friends and family were noticeably relieved, and I'm going 'why are you relieved?' They have to listen to it all the time, but I don't have to. No one says the truth to me and I don't let negative comments in, but with my friends and family, people come up to my brothers or my wife, for example, and blurt it straight out, whatever their opinion is. Even if their opinion is rubbish they will still say it.
"My family and friends can't be rude, because they feel it would reflect badly on me. They don't turn round to anyone and say 'you don't know anything'. I could feel the relief for them when I won. I was shocked by that – how much they have to put up with that I don't."
The right formula
The importance of the mental game has grown in recent years to the point where psychology is almost more important than physical attributes in the professional sphere. If anyone doubts the significance of such factors, just look at Tiger Woods's current slump or the number of pros who employ the services of sports psychologists nowadays.
This point certainly rings true for Harrington – a man who views controlling his mental state and on-course focus as the prerequisites to future success. When he's in control mentally, he feels there's no reason he can't compete for the biggest titles; when he's not, it's an entirely different story. The Honda Classic was one of those weeks where he found the right formula.
"It's funny, I'm often pigeonholed as a guy who is constantly changing or working on his swing, but that's the least of my worries. The thing that was getting me was that I was intolerant and struggling with my focus. I'm probably quite close to the opposite of the way I'm perceived in terms of the way I play golf. I haven't had a technical thought since 1997. The only thing I do on the course is focus on the mental side," he says.
As the Honda Classic proved, Harrington hasn't lost his physical ability, or his combative instinct when a tournament is on the line. It's almost as if that lies dormant, waiting to surface during a week when he's in control mentally. It's short-sighted to suggest a sound mindset is solely responsible for Harrington's good performances, but you really get the impression it's more significant than any other facet of his game. The fact he's worked with the likes of Dave Alred and Bob Rotella, both renowned performance psychologists, would give further credence to such a statement.
"When I'm at home I like working on my swing. When it gets to tournament time, I start knuckling down to get my mental state right. It's a cliché, but at the Honda I was going through my routine and my process and not linking it directly to the actual shot. If I played a good shot, I was thinking that I'd executed the right routine, so I was frustrated with my routine when I hit a bad shot. Actually believing that is the tough part. I'm no longer innocent like a kid, who just stands there and swings away freely."
Looking to the future
So what do the next few years of Harrington's life hold? At 43 years of age, his top-tier professional career is far from over. We know the on-course brilliance is still there; the question is whether he can find a way to bring it out more often.
Harrington feels his chances of success are higher on tougher courses with softer greens – a result of his lower ball flight and inability to impart as much spin as many of his peers. He freely admits he's still feeling the effects of the wedge-groove limitations that came into effect in 2010. Those factors, though, are secondary to finding the right frame of mind on a more consistent basis.
"I know exactly where I've been going wrong, and I know the solution, but that doesn't mean I can do it. It doesn't mean I won't, either, just that I have to work hard. I still put myself under too much pressure and struggle to get out of my own way. All the parts of my game are there, I just have to allow myself to get out there and do it. I know if I can focus I can still win big tournaments."
As for explicit goals, there's one thing the Dubliner wants to achieve above all others.
"Winning another Major won't define my career. I'd love to play in the Olympics, I really would. I'd also really love to play in the Ryder Cup again, but my biggest goal would be the Olympics. I'd like to do that more than anything else, but I'm running out of time to do it. I suppose if I made the Olympics I'd probably make the Ryder Cup team!"
An Olympic berth for Ireland would require a sustained spell of good form, and while it's certainly not out of the question, it has to go down as unlikely at this point. However, you suspect Harrington's association with the Ryder Cup isn't yet over.
He's represented Europe on six occasions, winning four of them, as well as supporting Paul McGinley ably as a vice-captain during Europe's victory at Gleneagles last year. He'd certainly be a popular candidate for captaincy, especially given the selection committee's recent penchant for bestowing the honour on those who've excelled during their playing careers and represented the European Tour with dignity throughout.
"Paul has re-written the rulebook when it comes to being captain. I'd love to do it. I even took notes during the week at Gleneagles. Hopefully I'll get to use them one day!" he reveals.
Whatever the future holds, Harrington has already etched himself into European golfing folklore. He's one of the sport's real characters and a player who's provided endless memories since the start of his professional journey in 1995. Impressively, he's done so while maintaining an indefatigable passion for the game. But don't be alarmed, he's not about to hang his clubs up any time soon. Far from it.
"I'll still be turning out when I'm 80 years of age to some shindig somewhere in the world. I'll still be playing golf at that stage and I'll still be enjoying it, without doubt." At the end of the day, that's what it's all about.
Photography: Getty Images
Nick Bonfield joined Golf Monthly in 2012 after graduating from Exeter University and earning an NCTJ-accredited journalism diploma from News Associates in Wimbledon. He is responsible for managing production of the magazine, sub-editing, commissioning and feature writing. Most of his online work is opinion-based and typically centres around the Majors and significant events in the global golfing calendar. Nick has been an avid golf fan since the age of ten and became obsessed with the professional game after watching Mike Weir and Shaun Micheel win The Masters and PGA Championship respectively in 2003. In his time with Golf Monthly, he's interviewed the likes of Rory McIlroy, Justin Rose, Jose Maria Olazabal, Henrik Stenson, Padraig Harrington, Lee Westwood and Billy Horschel and has ghost-written columns for Westwood, Wayne Riley, Matthew Southgate, Chris Wood and Eddie Pepperell. Nick is a 12-handicap golfer and his favourite courses include Old Head, Sunningdale New, Penha Longha, Valderrama and Bearwood Lakes. If you have a feature pitch for Nick, please email nick.bonfield@futurenet.com with 'Pitch' in the subject line. Nick is currently playing: Driver: TaylorMade M1 Fairway wood: TaylorMade RBZ Stage 2 Hybrid: Ping Crossover Irons (4-9): Nike Vapor Speed Wedges: Cleveland CBX Full Face, 56˚, Titleist Vokey SM4, 60˚ Putter: testing in progress! Ball: TaylorMade TP5x