Golf Betting Blog: Dave Plane
Golf betting enthusiast Dave Plane uses market movements to make sense of the goings-on around the greens in this golf betting blog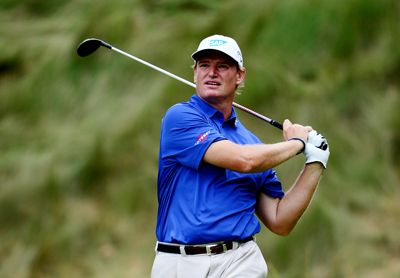 Golf Betting Blog
Despite there being no real fiscal advantage, the four major golf tournaments and the inevitable bookmaking frenzy with which they are accompanied, never fail to send me spiralling into multi-selection psychosis and in-play insanity.
Compared to the regular weekly tournaments, where you have just as good, if not more opportunity to extract income from your punting portfolio, the big ones just manage to whet the appetite with that more mangeable morsel, hence the plentiful platter.
Holding ones nerve is arguably as important to us bettors as it is to the fierce competitors wielding the irons and woods.
As the market movements occur before our mince-pies we have to make quick, decisive and aggressive actions just as golfers and caddies read lie, distance, weather conditions and the undulating peculiarities of each green.
What I think I'm arrogantly trying to convey is that golf gamblers have pretty much the same steely determination to exceed as a man hunting down his first major championship.
I'm referring to Justin; JR; England's Rose, and I'm convinced that as he split the fairway on the gruelling par-four 18th, his ball coming to rest just inches away from the famous "Hogan's Plaque, he breathed a sigh of relief similar to anyone who had the early foresight (at 30/1) or late fortune to back him at a worthwhile price.
My weighty £165 on Rose at just under 3/1 saved me from certain Monday morning misery.
I hadn't fancied him before the off, despite marvelling at some of his statistics, purely on account of his notorious inconsistency with the putter.
Tee-to-green, he has been impeccable this term, ranking 26th in driving distance, 17th in accuracy, and sitting unparalleled at number one when those statistics are combined and cross-referenced against his rivals.
So as the flat stick was performing positively, particularly in the final round, I had £100 at 4.5, £12 at 3.25 and another £50 at 3.15 before laying a bit (£50) off at 1.35 when victory was well within his sights.
I was also chuffed with Els, on whom I had £15 at 120 before a ball was struck, topping up before Friday's round with an additional £5 at 80.
Having also backed him for a top 10 finish at 8.8, I layed off my £12 stake on Sunday when his price had plummeted to 2.6 but he still gave back £71.60 profit, limited my losses in this market to just £21.85.
Overall, my weekend was probably more like Phil Mickelson's: ultimately, a failure. Appropriate, perhaps, since I layed him at 3.7 prior to his final round.
My returns on Rose were satisfying and I was thrilled for the former Open Silver Medallist but, for the first time since beginning my blog on golf-monthly.co.uk I ended Sunday night £483.85 in the red, and I'm not just referring to the pint of Stripe and obligatory bottle of Pinot Noir with my roast lamb supper.
A calm few weeks required, poring over the latest GM Open guide before the next big one at Muirfield.
Twitter @planey2k (opens in new tab)
Dave has blogged for the past few years at Palphabet.blogspot.com (opens in new tab) on the many ups and downs associated with betting on a mulititude of sports.
Dave is an enthusiastic sports writer who enjoys golf betting. He also love horse racing and owns several horses.