Ilkley Golf Club Course Review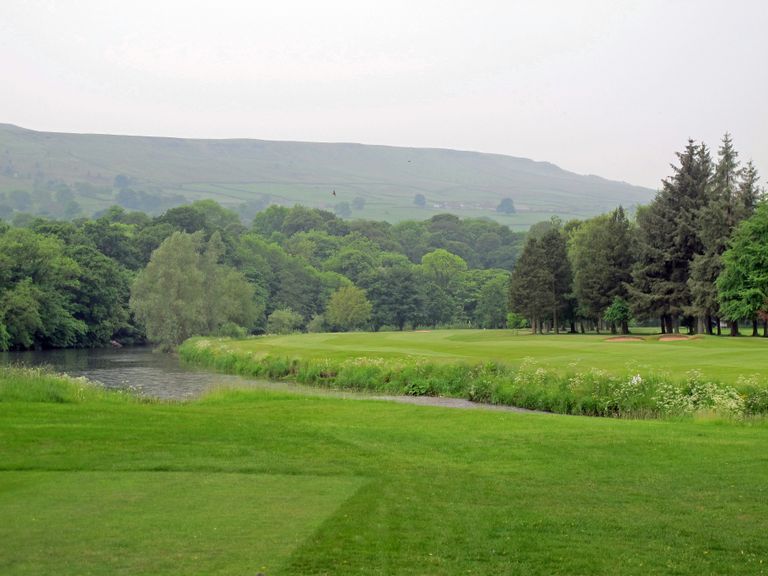 Boasting a heritage that includes design input from Colt, MacKenzie and Braid, the course at Ilkley is very distinct and will live long in the memory…
Ilkley Golf Club Course Review
Alister MacKenzie was a member here and it is he who perhaps had the greatest influence on the design of the course. With its strong architectural pedigree, Ilkley Golf Club also has modern-day connections with big names such as Colin Montgomerie and Mark James.
I mentioned the course in passing last Summer, and there is a charming clubhouse sitting above the course from where you cross the quiet road to reach the first tee. The opening hole eases you into the round before you encounter a very rare occurrence - back-to-back bunkerless short holes played onto and over a river island. The 2nd is the shorter of the two, 164 yards over the River Wharfe where the water is the biggest threat.
The 3rd is much longer, stroke index 11 and 204 yards, very often requiring a wood depending on the wind.
The par-5 4th has a beautiful tee site calling for a drive back over the water which then shadows your journey all the way on the left. The next three also hug the river, though trees on the left offer hope of a friendly bounce back onto the grass at five and six, and the 7th is SI one leading you to the furthest point on the course.
I really liked the 8th which is a very sporty dogleg left to right where it is all too easy to get blocked out.
The front nine concludes with a tough par 4, and the back begins with a gentle two-shotter to an attractive green in the pines.
The tree-lined loop from ten to thirteen concludes with a very appealing short hole played from a slightly raised tee.
If you like a strong finish, you will not be disappointed. The 14th is a cracking par 4 with a blind drive over a brow before a longish shot to a receptive green in the distance.
The final short hole is again very pretty, no great distance, and according to the card the easiest hole on the course.
You then encounter what must be one of the best driving holes in the area at the first of three tough par 4s that conclude the round. The 16th is my favourite hole on the course, one that is instantly recognisable and absolutely packed with character.
The final pair lead you home, with the 18th something of a sting in the tail that eases its way round the corner below the clubhouse with well-placed bunkers waiting to catch anything off-line.
While Ilkley has some very fine holes, it is probably the unusual and ever-changing terrain that make the greatest impact. The course is a genuine one-off - varied and pretty, strategic and characterful - in a word, delightful.
Rob Smith has been playing golf for over 40 years and been a contributing editor for Golf Monthly since 2012 specialising in course reviews and travel. He has now played well over 1,100 courses in almost 50 countries. Since travel restarted in May 2021, he has played around 80 different courses, more than 40 for the first time. This includes 21 in 13 days on a trip to East Lothian in October. One of his main roles is helping to prepare the Top 100 and Next 100 Courses of the UK&I, of which he has played all but 10. Rob is a member of Tandridge Golf Club in Surrey where his handicap hovers around 16. You can contact him at r.smith896@btinternet.com