86. Wentworth (East): Top 100 Courses UK & Ireland 2015/16
Wentworth (East) in England has been ranked number 86 in Golf Monthly's top 100 courses UK & Ireland 2015/16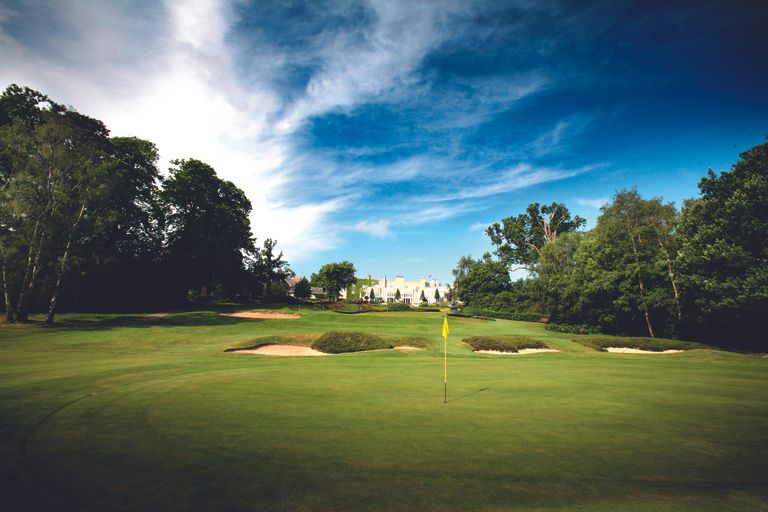 By Tom Clarke
Wentworth (East) in England has been ranked number 86 in Golf Monthly's top 100 UK & Ireland golf courses 2015/16.
86. Wentworth (East): Top 100 Courses UK & Ireland 2015/16
Wentworth Drive, Virginia Water, Surrey, GU25 4LS
T: 01344 842201
GF: £160 per round
Architect: Harry Colt
Visitor Information: Welcome Monday to Friday, weekends if staying on site
Catering Options: Full catering and halfway house
2012 Ranking: Down 1
Work Undertaken since 2012 ranking: None
Set over 200 acres of Surrey heathland, the East at Wentworth is one of Harry Colt's most esteemed creations.
Although surpassed in global fame by the club's West Course, many consider the East to be a superior example of course architecture.
Winding through the pines over undulating terrain, the layout provides a wonderful selection of holes.
Like most Colt layouts, the East demands creative shot-making and a considered approach. Finding the right position to play in to the challenging greens is crucial.Those putting surfaces are small and undulating, and can be rather taxing when the ground is firm.
High-quality par 3s are another Colt trademark, and the East does not disappoint. The five short holes are aesthetically appealing, of varying lengths with well-protected putting surfaces. The par-4 11th is possibly the finest hole on the Wentworth Estate.
At 462 yards uphill, the drive must be long and shaped from left to right to afford a chance of reaching the green in two, and the approach must then be played from right to left.
It may only measure just over 6,200 yards, but the East delivers a full examination of a golfer's game. This layout provides clear proof that good design means a course doesn't have to be super long to present a fair and proper challenge.
+ Fine example of Colt's excellent course design
– Perhaps one too many short par 4s
Panellist comments
"This is a typical Harry Colt course with a superbly natural feel and a wonderful design. Although you might be sad to not be playing the 'big course,' this is a great layout in its own right."
"I love the strategic test of the East Course. There are decisions to be made on every shot – a great thinker's track."
"The whole experience of playing at Wentworth is hard to beat. The facilities here are of the very highest standard."
Next course: 87. The Grove: Top 100 Courses UK & Ireland 2015/16