Tom Watson: Farewell to a friend
When he crosses the Swilcan Bridge on Friday or Sunday, emotions will run high as he turns and waves a goodbye to the oldest championship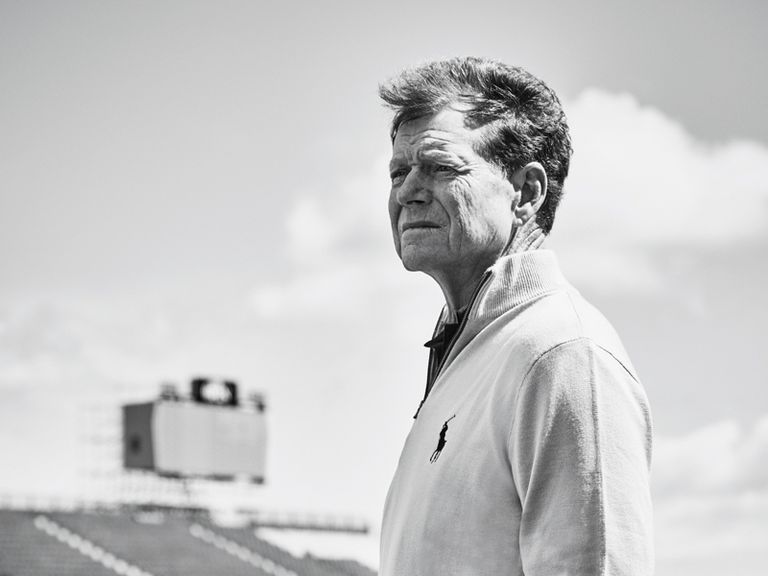 By Neil Tappin
This week represents the big Tom Watson Open farewell. Fergus Bisset talked to the five-time champion about his 40-year relationship with the Championship.
Watch Tom Watson's spine-tingling farewell video
This week Tom Watson will play in The Open Championship for the 41st and, most likely, the final time. He won the event on his first try at Carnoustie in 1975 and he lofted the Claret Jug on four further occasions over the following eight years.
When he crosses the Swilcan Bridge on Friday or Sunday, emotions will run high as he turns and waves a goodbye to the oldest championship, just as his fellow Americans Arnold Palmer and Jack Nicklaus have done at recent St Andrews Opens. It will mark the end of a golfing era.
"Yes, there will be an element of melancholy and I've kind of been looking at it like a death," says Watson. "It's going to be over, there's a sense of finality. But as they say to people who've lost loved ones, you have to let the memories fill the void, and I have so many wonderful memories. And they're not just of The Open Championship itself, but also the whole environment of golf and the people in Britain and Scotland in particular. I love the passion the Scottish people have for golf and how they embrace it, golf is viewed differently in Scotland to anywhere else in the world. So those thoughts will fill the void very well."
The Tom Watson Open farewell marks the second occasion he's been involved in a major, emotional departure at St Andrews. Together with Luke Donald, he partnered Jack Nicklaus in 2005 in The Golden Bear's last Open outing.
"I was playing through a lot of tears that day," he says. "Every stand we went by, they gave him a standing ovation. It was a privilege to be able to play with him."
Watson never (or hasn't yet) won The Open at St Andrews, but he did have a good chance in 1984 when Seve Ballesteros was champion. The pair were tied after Seve parred the 17th hole in the final round. Playing behind the Spaniard, Watson's second to the Road Hole bounded over the green and he made a bogey. When Seve holed a birdie putt on the final green, it was all over. But Watson doesn't view 1984 as a tournament he lost.
"I played well but didn't hole enough makeable putts," he remembers philosophically. "But neither did Bernhard Langer, he had a number of chances that went by. Then Seve holed that putt on 18 and punched the sky like he did. It was just what was meant to be."
This time out Watson's playing objectives are not to win, but he remains competitive and his goal for St Andrews is distinct.
"To make the cut." He says without hesitation. "I think that at 65, that's a significant goal. I have to play really well; I have to be firing on all cylinders to make the cut. If I do, I'll aim to finish the tournament as high up as possible."
Watson already holds the record as the oldest player to make the cut at The Open, following his excellent showing at Royal Liverpool last summer. In that event he closed with a 68 to finish the week one-over-par. Watson has a simple explanation for his longevity.
"Good genes!" He says with a smile. "I have to give credit to mum and dad. I've been very fortunate I haven't been injured very much throughout my career. I have a golf swing that has stood the test of time. I lift my left heel so I don't put a huge amount of pressure on my back and I think that has been very important."
The great champion is set to end a chapter of his career at St Andrews this week but, as hinted at in the opening paragraph of this piece, it's not confirmed just yet. His efforts at Turnberry caused the creation of a new exemption category that allowed him to compete for a further five years. If he finished in the top-10 at St Andrews that exemption category would allow him to keep going. Could he? And if he did, would he? At a dinner in the Royal and Ancient clubhouse following the conclusion of this interview, Tom dismissed the possibility when it was jokingly suggested, but there was just the glimmer of a twinkle in his eye as he did so.
This interview was made possible because of Ralph Lauren. The fashion house has sponsored Tom since 1993 and Ralph Lauren is an Official Patron of The Open Championship.