Remembering Seve at St Andrews
Bill Elliott remembers Seve's Open win at St Andrews in 1984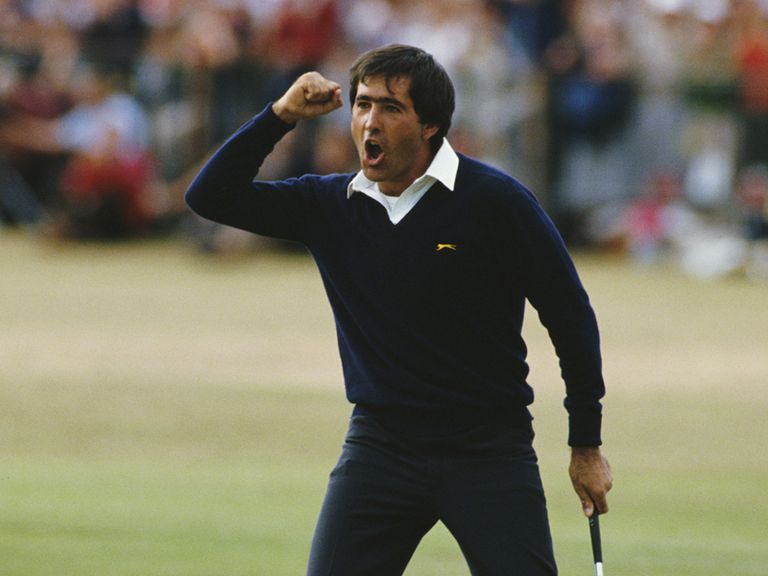 Bill Elliott takes a moment to remember Seve at St Andrews especially the day in 1984 when he won the Open at the home of golf and the name Seve Ballesteros was etched in Open history forever
Remembering Seve at St Andrews
I COULDN'T resist it when I saw the postcard in a St Andrews shop and so I bought it and posted it home to my wife with the simple message "Those were the days".
It was three images of Seve Ballesteros celebrating that birdie, you know the one, that was to bring him his second Open Championship title in 1984 and a jig of delight that was so good, so joyful that he had the image tattooed on his left arm a decade later.
I was standing by the 18th green when his ball dropped, the crowd erupted and Seve offered the only known example of a man actually seriously trying to be beside himself with joy as he fist-pumped his was way through 360 unforgettable degrees.
It was then, remains now, the single most electrifying moment I have ever enjoyed at an Open surpassing even Jack Nicklaus's heroic last green putt against Tom Watson at Turnberry in 1977.
What I couldn't see was the effect it immediately had on Tom Watson who, one hole behind Ballesteros, was navigating the Road Hole with his own ambitions regarding what for him would have been a record sixth Open victory.
As the noise of that crowd billowed back towards the 17th fairway it enveloped Watson like a malevolent cloud of frustration. The great man was rocked, faltered, mishit his approach and there and then conceded this Open to his great Spanish rival.
A few hours later, the crowds gone, the dust settled, the early corks pulled out of their bottles, Seve sat with a few of us and spoke of his emotions at winning at St Andrews. "For me this is the ultimate dream, " he said. "To win here at the home of golf, to experience this feeling I have today is everything I have ever wanted. I am a lucky man."