Ian Baker-Finch – a great Open campaigner
IBF should be remembered far more for his great victory in 1991 than 'that' tee shot at St Andrews in 1995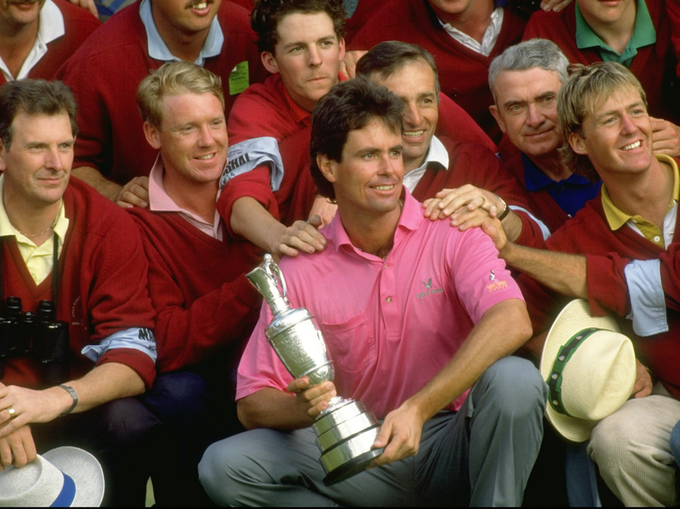 To remember Ian Baker-Finch for one St Andrews tee-shot is to do the 1991 champion and multiple tour winner a grave injustice…
When talking about the popular Australian in the context of The Open Championship it's a disappointing reality that one particular opening tee-shot at the Old Course – and possibly even his opening 92 at Royal Troon in 1997 before withdrawing – will usually trip off the tongue before any mention of his magnificent victory at Royal Birkdale in 1991.
Yes, videos of him hoiking his opening tee shot left of one of the widest fairways in world golf while his visor tumbled from his head, have been played and replayed millions of times around the world.
But just four years earlier at Royal Birkdale he had played some truly sublime golf. Following a third-round 64, he went into Sunday joint leader with Mark O'Meara.
What followed in the final round was one of the finest displays of ball-striking and putting ever witnessed in an Open Championship.
Ian Baker-Finch raced to the turn in just 29 strokes, striking pure iron after pure iron and holing a string of putts, to take the championship by the scruff of the neck.
He came home in level-par 37 to emerge the victor by two shots.
But that victory was not Baker-Finch's first brush with Open destiny, for in both the previous two Opens staged at St Andrews Old Course, he had played in the last group in the final round.
In 1984, opening rounds of 68 and 66 had given the then unknown Australian – who had finished fourth in the previous week's Scottish Open – a three-stroke halfway lead.
Tom Watson caught him in round three, and it all then unravelled in round four following an opening approach into the Swilcan Burn.
He would eventually shoot 79 to finish 9th, before adding another top 20 finish the following year at Royal St George's.
In 1990, a third-round 64 again saw him out last on Sunday, this time with Nick Faldo, who would prove unstoppable. Baker-Finch shot 73 that year to end up 6th the year before the Claret Jug would final be his.
The year after his victory at Royal Birkdale, Baker-Finch shot a joint best-of-the-day closing 68 on a testing Sunday at Muirfield to climb into the top 20 one final time.
He would play the final day of The Open one more time the following year before his game, as we all know, went south at an alarming rate, culminating in those two embarrassing Open moments.
But they should play second fiddle to the achievements of a man who once admitted that he was perhaps too nice to have that real killer instinct of the game's mightiest champions, and who apparently even now can still get it round very tidily indeed around his home club and on social outings.
Baker-Finch won 18 times around the world in America, Europe, Japan and particularly his home continent, and now works on the other side of the mic as an analyst for CBS.
But for one glorious week in 1991 he played golf of such exceptional quality that his final 36 hole total of 130 remains a record to this day, along with Tom Watson en route to victory at Turnberry in 1977 and Anders Forsbrand en route to 4th place at the same venue in 1994.