Nike VR Forged Pro Combo irons review
Golf Monthly Senior Staff Writer Paul O'Hagan reviews the Nike VR Forged Pro Combo irons in his equipment test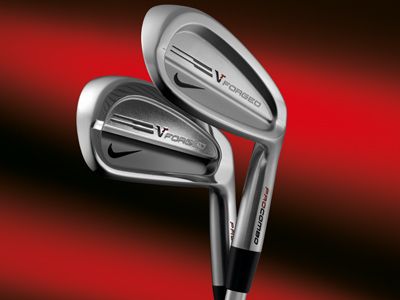 GM verdict: The Nike Forged offering has long been a big hit with Nike tour players. It's difficult to make major alterations to such classic-looking heads without offending those who currently like the traditional styling and ball flight on offer. However, Nike engineers have done a fantastic job in hiding the new technology away inside the mid and long irons. The differences in performance aren't significant, but there's definitely a noticeable improvement in shot dispersion in the longer clubs, without sacrificing any of the excellent feel or stunning looks. Nike's deep X3X grooves helped deliver improved control. But... it's a shame that the bladed short irons are no longer available in the set.PGA pro verdict:The VR Forged Pro Combo irons offer an attractive, classic look. I was particularly impressed with the higher ball flight produced in the longer irons, and pleased to see that the cavity design has been extended into the 6-iron for this year's range. I also really liked the control that the shorter irons gave me – I was able to shape shots with ease. The new Dynamic Gold DG Pro shaft felt very responsive, and I thought that the two products worked beautifully together.Test team ranking:Performance: 4.5/5Visual appeal: 5/5Innovation: 4.5/5Value: 4.5/5Overall: 4.5/5
Nike VR Forged Pro Combo irons review:
Key technology:
A progressive set designed with the better player in mind. The 3, 4, 5 and 6-irons feature a pocket cavity filled with polymer ? or ?shot-making gel? as the Nike Golf R&D engineers call it ? while the shorter clubs, from 7-iron through to pitching wedge, have split cavities, with the focus on shot precision. High-frequency X3X grooves are designed to provide optimal spin.
Will suit: confident strikers after improved long-iron performance.