Mizuno JPX-800 Pro irons
Mizuno JPX-800 Pro irons reviews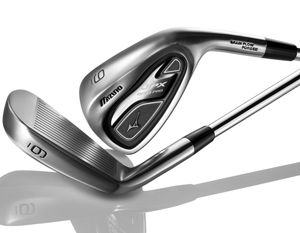 For a club packed with so much forgiveness-focused technology these forged heads feel superb. Mizuno's tuning techniques mean there is a pleasing blade-like noise at impact. Mizuno's focus is plenty of forgiveness in a good-looking, compact head. The long irons achieve exactly this and look good at address without being intimidating. The JPX range are 
1º stronger throughout the set than the MP range and when combined with the new technology they fly around one club further throughout. The long irons in particular produce a fantastic flight. They fly noticeably higher than the MP models but do not balloon 
at all and didn't suffer on shots 
into the wind. PGA pro verdict Quality look and finish that you would expect from Mizuno. Strike and feel was solid and the flight was generally higher than I expected. The head size looks a little large in the shorter irons but this would help give many players confidence. Shafts felt solid and the XP Dynalite gave more feeling in the head. The shorter irons also felt flatter which means that players need to have these fitted to enjoy the benefits. (John Jacobs)
Compared with the MX-300, the Mizuno JPX-800 Pro heads have a thinner top line and sole. They are not as compact as anything in the MP range but still look great at address.
Both the Pro heads and the more forgiving JPX800s have a more eye-catching cavity design than previous MX models. The Japanese modern styling is clearly on show.
The JPX800 Pro heads are available with either DynaLite Gold XP steel shafts in R300 or S300, or Mizuno's Exsar IS4 graphite shafts in five different flexes.
The heads are Grain Flow forged from metal rods that have a fibre running through them. This acts as a strengthener to improve the heads' consistency and durability.
Strategic areas of the face are reinforced (Mizuno's Harmonic Impact Technology) to help produce a pure sound at impact and enhance the forged feel of the club. A triple cut sole design is applied to reduce the impact of the wider sole. This makes the heads throughout the set more workable, even from the most compact of lies.
RRP: £85 (S), £110 (G) per club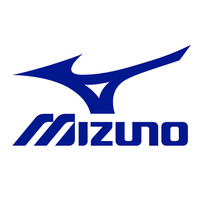 Save on golf gear with these Mizuno discount codes, covering shoes, clothing, bags, clubs, accessories & more.
Paul joined Golf Monthly in 2006 in a junior role and has since worked as senior staff writer and now as technical editor. He writes equipment and instruction content and tests the vast majority of golf clubs that are introduced every year.