Galvin Green Bates Windstopper
Galvin Green Bates Windstopper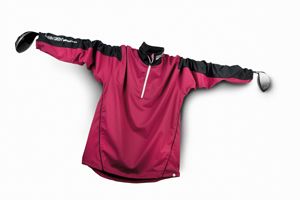 The Galvin Green Bates Windstopper is a superb garment for cold conditions when there is little rain. It keeps the heat in and there is no interference with the swing. Some will find it hard to justify the cost for a non-waterproof. PGA pro verdict I have used the Galvin Green Bates Windstopper for some time and have been very impressed. The lightweight, stylish design does not restrict movement and has a fitted feel. It will keep you warm on chilly days. (Golf Montly Top 25 Coach John Jacobs)
The Galvin Green Bates Windstopper is a half-zip lightweight windstopper jacket designed to keep in warmth in windy conditions while also being breathable. This is achieved thanks to a microporous membrane.
The Galvin Green Bates Windstopper will suit anyone who plays during the autumn and winter months.
See more:
More apparel reviews
Paul joined Golf Monthly in 2006 in a junior role and has since worked as senior staff writer and now as technical editor. He writes equipment and instruction content and tests the vast majority of golf clubs that are introduced every year.