Breaking 90: Great start
Play Your Best Challenge winner, Rob Edwards, blogs on his mission to break 90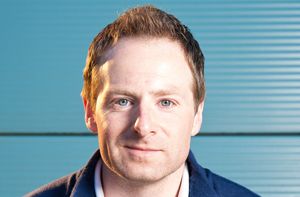 After an eventful and incisive day at the national Ping Fitting Centre on March 26, I had to wait until the weekend to get in my first round with the new custom fit clubs. The four days between gave me time to think about all the input I had been given from the various experts. It was apparent to everyone that I had to take a more positive and confident approach to the game.
Top 25 coach Steve Cooper's comment that my swing was starting to look like a second serve at Wimbledon was so true. My new attitude would be to commit to a full swing, hitting the back of the ball as hard as I possibly could without the ridged fear of where it would end up!
The results were immediate, from the 1st tee the weak high slice had gone, the ball was 50 yards further down the fairway than normal, friends were gobsmacked, a single-figure handicapper who has played for 30 years claimed he'd never seen a game improve so much in seven days. The brand new bag of Ping G20's were looked upon enviously as some sort of magic wands.
Next came the first Medal of the season. For a change confidence was high. I finished with a gross of 95 which included a 'take your brain out' nine and a seven on the last. I finished fifth in Division 2 and that could have been better.
After talk of a scorching summer on its way and threats of a hosepipe ban, three weeks of continuous rain has set in. In the midst of this awful weather was KP Club's first major of the year, 'Two Day Strokeplay'.
The first round, April 14, hail, wind and driving rain, somehow I held it together to card a net 71, eighth place, four shots off the lead. Sunday morning was greeted with a slight improvement in conditions, no hail. I went on to play the best round of my life thus far. Confidence was flowing with all the new equipment. I shot a gross 89, propelling me to the top of the leader board by three. My first ever win!
I continue do my stretching routine every night of the week (almost) and only think about the five best shots of each round, as instructed by the PYB 2012 experts. I hope this isn't just a flash in the pan and I continue to make improvements. Top 25 Coach Steve Robinson of Sandburn Hall, York, is now on board and has set me a new target, which I'm reluctant to mention just now.
The next comp for me and the Pings is a charity Am-Am at Hessle Golf Club on the April 26. I've not been there before so I'm very much looking forward to it.
Follow Rob's progress on twitter @RobboEdwards1
Betting experts, writers and video producers. Couple of guys in our early 20's looking to bring the sport that we love into a new era.'