Open Championship 2013 blog: The Oldest and Greatest Tournament
A preview of this year's Open Championship at Muirfield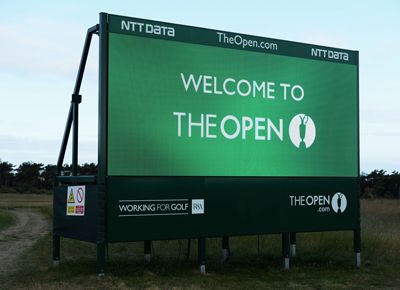 It is that time of year again, Open Championship time. It is I think, the greatest golf tournament there is.
It's not just its history which sets it apart; everything about the tournament has a magical quality to it.
And with a wide open field, supposedly benign conditions and a firm and fast set up, surely this year will keep the magic going.
As is always the case with the Open, the venue is a hot topic of debate. This year's championship is going to be held at Muirfield, in East Lothian, Scotland, the 16th time it has done so.
It's a course that is likely to be a favourite for a lot of the Americans in the field and those that have less links experience, as it is known to be one of the fairer tests on the Open rota.
Holding far fewer surprises in terms of inhospitable bounces and lurking dangers than other Open courses. Moreover, the lack of wind forecasted in the week means that the high flying shot shape seen on the PGA tour week in week out will have more of a chance.
Major legend Tom Watson has even said that 'Muirfield without a wind is like a lady undressed. No challenge.' One thing that won't be in the Americans favour however, is the firm and fast nature of the course which will mean it won't be all target golf.
Whilst Muirfield may be known as one of the more predictable courses (as much as a links course can be) to host this wonderful championship, that does not make it any easier to find a winner amongst the 156 strong field.
The favourite going with form, has to be Phil Mickelson, with Lefty finding his winning ways once again at Castle Stuart last week.
Not only did he play good golf, including a trade mark piece of Mickelson short game brilliance to take the playoff, he played it on a links course which was much like Muirfield is rumoured to be this week, defenceless.
And, despite his previously noted hate of links conditions, something tells me that 24°c and sunny will suit him just fine.
However, with the magic of the Open, it only seems right to pick a dark horse for victory. My money for that title is on Rickie Fowler.
With 14 of 16 cuts made this season, two professional victories under his belt, a top ten at the US Open and a tied fifth in the 2011 Open, I think he may have a chance. An unexpected winner perhaps, on a surprisingly predicable golf course.
Whoever wins though, and whatever the conditions will be, I will be glued to the coverage as always. It's the greatest week in the sport and it starts on Thursday.
Nick was a freelance writer for Golf Monthly from 2012 to 2014.