Nikon reveals Coolshot 40 and 40i rangefinders
New models bolster Nikon's selection of laser rangefinders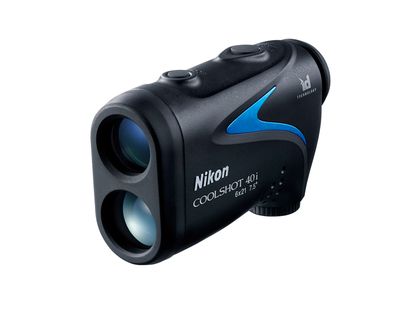 Two new models bolster Nikon's impressive selection of laser rangefinders
After the launch of the Coolshot 20 laser rangefinder in December, Nikon has released details of two new models – the Coolshot 40 and Coolshot 40i, with a maximum range of 650 yards.
Claudia Paul, head of the UK Sports Optics said, 'We're delighted to be able to offer golfers two new laser rangefinders and we are confident that customers are going to enjoy our new Hyper Read technology, which makes it even quicker to get the right number every time'.
The Coolshot 40 is legal for use in competition (local rules permitting). The Coolshot 40i incorporates their 'Angle Compensation technology', which calculates and displays the slope-adjusted distance, which Nikon says makes it ideal for hilly courses. However, range finders that calculate 'slope' are not legal for use in competition, so are best used for practice only.
Both versions have a high quality finder which Nikon says produces bright, clear images. The 'First Target Priority Mode', as seen on other Nikon golf rangefinders, is useful for measuring the distance to a flagstick on a green with trees behind as it picks up the flag first.
Nikon is proud of its Hyper Read technology that results in very quick yardage display (approximately 0.5 seconds). Whether you're fifty or 400 yards from the target, these range finders should have no problem in quickly displaying an accurate yardage.
Nikon is the official laser rangefinder partner to the European Tour Caddies Association and at the 2013 BMW PGA Championship at Wentworth was the most used rangefinder brand amongst players and caddies combined.
'This gives us a huge amount of satisfaction and proves our products are unparalleled at the highest level', said Tin Hunnable, Commercial Manager at Nikon UK Sport Optics.
The Coolshot and Coolshot 40i will be priced at £269.99 and £299.99 (RRP) respectively.
A politics graduate, ex-musician and European football guru, but most passionate about all things golf, in particular golf course design, equipment, growing the game and his beloved Hollinwell.