Callaway Big Bertha Diablo driver and Callaway FT-9 driver preview
After just two hours at Golf Europe we have spotted new offerings from Callaway, Yonex and Odyssey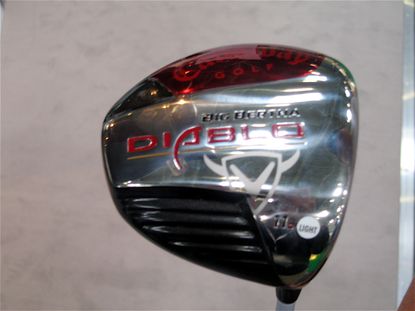 Callaway's brand new Diablo and FT-9 woods are just a couple of brand new products we have spotted after just a couple of hours at Golf Europe 2008. The show is full of brand new equipment from brands including Callaway, Odyssey and Yonex.
Callaway's new line-up includes the Diablo driver and fairway woods which are a a completely different shape to anything we have seen before. We will bring you more of an update and after our meeting with Callaway tomorrow in the meantime you can see pictures of the driver from the show. The FT-9 is a progression from the impressive FT-5. Also on show were three new irons from Callaway including the great looking X-22. Again we will bring you more information tomorrow. Odyssey have released a number of new modern mallets including a brand new 2-ball model that feels incredibly stable
We also spotted the new VMX range from Yonex which includes a new VMX driver, shallow headed fairway wood and irons. Read more about all of these products when we report live from Golf Europe tomorrow.
Golf Monthly flew to Munich with British Airways from Heathrow Terminal 5
Paul joined Golf Monthly in 2006 in a junior role and has since worked as senior staff writer and now as technical editor. He writes equipment and instruction content and tests the vast majority of golf clubs that are introduced every year.