Ryo Ishikawa signs for Callaway Golf
Talented Japanese 21-year-old Ryo Ishikawa has signed a multi-year deal with Callaway Golf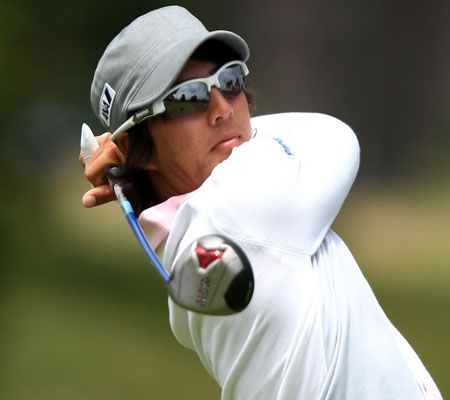 Callaway Golf has announced Ryo Ishiwaka as its newest signing after the Japanese youngster signed a multi-year contract with the brand.
Ishikawa - a ten-time winner on the Japan Golf Tour - joins Callaway as a full staff professional. He will use the new RAZR Fit Xtreme driver and Odyssey putters, along with other cutting-edge Callaway equipment.
The 21-year-old will also wear Callaway-branded apparel, caps, gloves and footwear.
"I am very happy to join the Callaway team," said Ishikawa.
"I believe the wonderful innovation and support Callaway gives to its many great staff players will help me grow as I compete on the PGA Tour this year."
At just 15 years and eight months, Ishikawa became the youngest golfer to win on the Japan Golf Tour at the Musingwear Open KSB Cup in 2007.
In September 2009, Ishikawa became the youngest player in golf's history to breach the top 50 of the Official World Golf Ranking.
Chip Brewer, President and CEO of Callaway Golf, said: "Ryo is an exciting, young international talent who has proven he can compete and win at the highest level.
"And not only is he an accomplished golfer, Ryo is an extraordinary and generous young man. We are proud that he has chosen our products for their exceptional performance, and we are excited to welcome Ryo to Team Callaway."
After the Japanese earthquake disaster in 2011, Ishikawa pledged to donate his year-long earnings - along with 100,000 yen for every birdie he made - to the relief efforts.