Adams Super S and Super LS products introduced
The 2013 Adams range will include new Super S and Super LS families including drivers, fairway woods and hybrids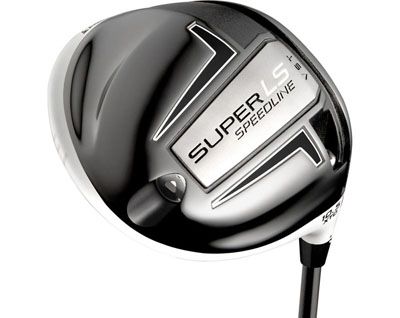 (Image credit: Derek Holiman)
The Adams 2013 range will include new Super S and Super LS families. The Super S range is the first time Adams has launched a full family of clubs under one name. Each club is designed to be easy to hit and appeal to a wide range of golfers. In the Speedline Super S driver (£199.99), golfers, for the first time ever, will have a driver featuring Velocity Slot Technology with a slot in the sole of the club to help provide consistency and longer drives. The head is adjustable between 9.5 degrees to 11.5 degrees of loft. The Speedline Super S fairway wood (£149.99) and Idea Super S hybrid (£119.99) feature Velocity Slots in both the sole and the crown. These are thinner, deeper and longer from heel to toe than previous versions, which allows golfers to easily get the ball in the air without negatively impacting performance. The Idea Super S irons (£499.99 (steel) are designed to blend the stability and forgiveness of hybrids without sacrificing the look or feel of irons. They feature a thinner face for increased ball speed, improved shaping to give the clubs better balance and an undercut design to provide better feel and performance. For the first time the entire Adams wood offering will combine white crowns with black faces, clearly an influence from new owner TaylorMade.
Click here to see a gallery of the new Adams Super S range.
The Super LS driver, fairway wood and hybrid all feature more compact heads than the Super S range along with added adjustability. The Super LS driver (£299.99) also features a Velocity Slot in the sole of the club behind the face. The slot is deeper in the heel and sole to help increase the size of the sweet spot. Adjustability allows the loft, lie, swing weight and length of shaft to be changed. The Speedline Super LS fairway wood and Idea hybrid (both £199.99) feature slots in both the sole and the crown for added forgiveness. The fairway wood also allows for the loft/face angle, length and swing weight all to be adjusted.
Click here to see a gallery of the new Adams Super LS range
Also in the 2013 range are the new Adams Idea Tech V4 Hybrid irons. See below for a Golf Monthly test team first look video.