Should it really be drinks all round for a hole in one?
Should you really still be expected to buy drinks all round for a hole-in-one?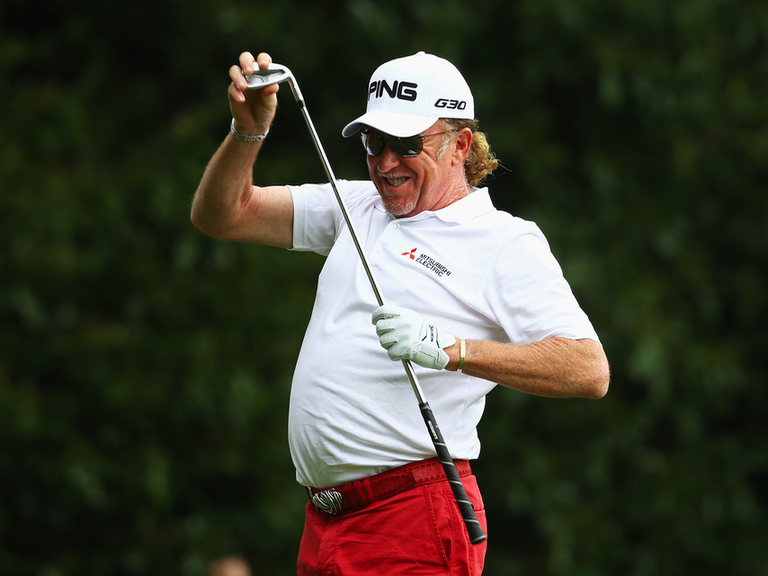 Should your hole in one excitement really be hijacked by the prospect of a colossal bar bill if it happens to come when your golf club is at its busiest?
It should be the happiest of golfing moments, shouldn't it?
You tee it up on a par 3, carefully consider flag position, wind direction and the demands of the shot in hand, select your weapon of choice, make a perfect strike, then watch as your ball arcs its way arrow-straight towards the green.
Moments later you're in total shock as it bounces twice, rolls towards the hole like a well-judged putt and disappears. Just ask Francesco Molinari after his Phoenix exploits this year.
Okay, not all holes in one are quite like that, though Miguel Angel Jimenez' recent brace of aces at the Spanish Open and the BMW PGA on Wentworth's West Course have both been pretty special too.
But whether yours is the result of textbook execution or a lucky bounce, the emotions you feel will be exactly the same.
You have achieved the seemingly impossible by despatching your ball some considerable distance into a 4.25in hole you can scarcely see.
You and your playing partners will quite rightly be bouncing about in delight with high fives or handshakes all round, and you probably won't be that worried if the rest of your round suffers as a result.
Had a Hole In One Recently? Join our Hole-In-One Club
But as you enter a packed and bustling clubhouse afterwards, the emotions become a little more mixed, for at the very moment you most want to shout your golfing prowess from the rooftops, you realise that convention dictates you must now buy everyone a drink to 'celebrate' your success.
A bit of mental arithmetic, and you quickly realise your career highlight is going to set you back a very pretty penny indeed.
I have had just one hole in one in 30 years, but it did come on club championship day at a little club I worked at in Horsham, with pretty much a rammed clubhouse.
It was about 18 years ago and I seem to remember forking out around £40, which doesn't sound much, but was probably £40 more than I could really afford at the time.
But I didn't mind – it was just a delight to finally see the ball disappear below ground while still standing on the tee.
Around the same time, I came perilously close to another in a mixed open at nearby Mannings Heath, which would have been a very different kettle of fiscal fish with no insurance, a field of around 120, and one of the more expensive golf club bars in Sussex. Mercifully, it stopped on the lip.
The fact that one joyous moment can be completely hijacked by an unwelcome credit card bill sits less easily now with some golfers than was once the case, with not everyone overly keen to fork out a substantial amount should their career highlight happen to come during a big competition, pro-am or society day.
When this topic raised its head some time ago on the Golf Monthly website forum, many did indeed feel it was now an outdated notion, harking back to a different era when only the wealthy elite played golf and such hefty bills were of little consequence.
And if drinks all round is now a bridge too far, there are acceptable alternatives – the halfway house, if you like, of a bottle of whisky or port on the bar, or perhaps drinks for those in the bar at the time rather than everyone playing that day.
But others on the forum felt that it was a convention well worth retaining.
So, celebratory drinks at the expense of the hole in one merchant – an outdated tradition that now comes with too high a price tag, or one that should still be honoured regardless of cost?
Only you can decide how much is too much for golf's dream shot, but even then, others present on the day may think differently… and think differently of you if you don't live up to their expectations.