Golf blog: big win for Donald
Nick Gamble looks back at Luke Donald's victory in the Dunlop Phoenix Open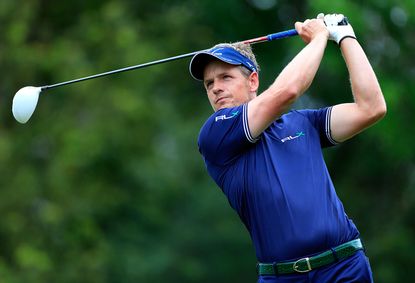 Golf blog: big win for Donald
Luke Donald will be glad to see the back of 2013. For the former world number one it has been a less than sub-par year.
He missed his first cut ever in a European Tour event at the Maybank Malaysian Open, didn't make the cut at the BMW PGA at Wentworth where he was the two time defending champion, and failed to see the weekend at both the Open and PGA Championships.
After this string of poor finishes in tournaments and disappointing ones in Majors, Donald dropped coach Patt Goss who had previously taken him to the top of the game and to say that he was a way off his best is like saying I'm a way off teeing it up along side him.
However, whilst his recent results have made for depressing reading, this past weekend will have lightened the mood.
After a final round 66 the Englishman held on to defend his Dunlop Phoenix Crown in Miyazaki, Japan eventually winning by 6 shots over South Korea's Kim Hyung-Sung. I know what you're thinking, the Dunlop what? And it's true. The Masters it wasn't.
But, that doesn't dampen the importance for Donald.
Whilst the field may not have been filled with talent, a win is a win and few in world golf needed one more (aside from a certain young Northern Irishman maybe).
It was his first since claiming the title last year and avoiding a barren season will make the bonus prize of £50,000worth of beef taste even better.
Let's hope that this kick starts Luke's 2014 and that he can recapture the form that saw his elegant swing and frighteningly good short game take over tournament fields.
Nick was a freelance writer for Golf Monthly from 2012 to 2014.