Matchplay golf a welcome return
Golf Monthly's editor at large, Bill Elliott, on why the WGC-Accenture Match Play Championship is so welcomed on the golfing schedule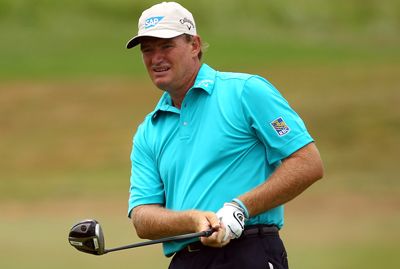 I like Arizona a lot. If you've never been, then please add it to your personal bucket list.
The colours, the sounds (ever heard a rattlesnake cough in the morning?) and much else besides (especially Old Tucson where you can, as I did, play at cowboys again and this includes playing with the saloon girls!) add up to a unique experience. Seriously, it is genuinely terrific.
You may gain some idea of what I am prattling on about by watching the WGC-Accenture Match Play Championship this week. Luke 'Cool Hand' Donald is defending of course and naturally is the number seed. Lee Westwood, Rory McIlroy and Martin Kaymer make up the top four seeds, a first for the European Tour.
Of these, Lee arrives in the desert the most confused. Fact is that he has failed to make even a small impact on this event over the years and that is confusing not only to him but to many of us who follow his career with interest as well as the occasional betting slip.
But then matchplay is like that. Anyone can beat anyone over 18 holes which is just one of the reasons why the old Wentworth autumnal knockout over 36 holes was so much better. Despite this small complaint it is good to see the relentless strokeplay format move aside for even one week.
Fact is that match play is so much more interesting. As a wise man once said "strokeplay may be a better judge of a golfer but matchplay is the better judge of character".
Quite so. The most fun I've had either watching or playing golf over the last several decades has been matchplay related. I've been five down with five to play and managed a half. I've been four up with six to play and lost. I have, however, never been bored. Do I need to mention the Ryder Cup? No, thought not.
And I doubt very much that there will be any boredom element when I switch on to watch Donald's opening match against the ageing warrior that these days is Ernie Els. We all know Ernie's big problem is his putting but he retains a big competitor's spirit as well as a lot of justifiable pride. The only golfer with a lot to lose in this opening encounter is Luke. You know what, I think I will have a few pounds on the big man to cause an upset.
Lee, however, I'll leave alone. I hope I am both right and wrong, if you see what I mean.
See also:
More from Golf Monthly's editor at large
Where next?
Bill has been part of the Golf Monthly woodwork for many years. A very respected Golf Journalist he has attended over 40 Open Championships. Bill was the Observer's golf correspondent. He spent 26 years as a sports writer for Express Newspapers and is a former Magazine Sportswriter of the Year. After 40 years on 'Fleet Street' starting with the Daily Express and finishing on The Observer and Guardian in 2010. Now semi-retired but still Editor at Large of Golf Monthly Magazine and regular broadcaster for BBC and Sky. Author of several golf-related books and a former chairman of the Association of Golf Writers. Experienced after dinner speaker.