US Open: Golf Blog
Nicholas Gamble talks in this golf blog about the US Open this week and who may do well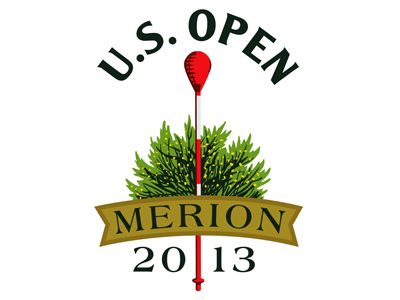 US Open: Golf Blog
Merion Golf Club will play host to the 113th US Open, the fifth time the West Philadelphia club has done so, and it promises to be as intriguing and exciting as always.
The tournament will be played over the East Course which opened in 1912 and has also been the site of six US Amateurs, including Bobby Jones' second title in 1930 which completed his never -to - be - bested Grand Slam.
Whilst it does have a championship pedigree, it is a Major site which has sparked a lot of debate in the run up to this year tournament.
Measuring at just less than 7,000 yards the course is not the longest, and there are those who doubt that it will be able to defend itself against the long hitting modern pro. But, set up for a US Open, it is still likely to present a very stern test for the 156 players attempting to dominate it.
There is also a lot of back and forth as to who will be the player that comes out on top on Sunday. It is certainly a field that is full of talent, but also one which is yet to present a clear favourite.
In the past couple of months Tiger Woods has been odds on to win what would be his third US Open title.
However, his performance at the Memorial Tournament last week, was nothing short of awful. He carded his joint second worst ever score, a 79 on Saturday, and struggled the entire tournament on a course where he has won five times previously.
McIlroy has also struggled of late. He has even less form coming into the second Major of the year than Tiger, with a winless season so far and not much in the way of great golf to talk about.
There will be 8 other previous champions teeing it up, but they all too have yet to show any glimpse that they might be victorious come Sunday.
That is, all but Angel Cabrera, whose play in the Masters demonstrated an ability still to compete on the biggest stages. But, he is far from consistent.
Picking a winner is, just like the course itself, an intriguing proposition. It is not clear at all how the course will fair or how the players will. What is certain is that it is going to be a very interesting week.
Nick was a freelance writer for Golf Monthly from 2012 to 2014.