FootJoy Women's enJoy shoe review
A review of the FootJoy Women's enJoy shoe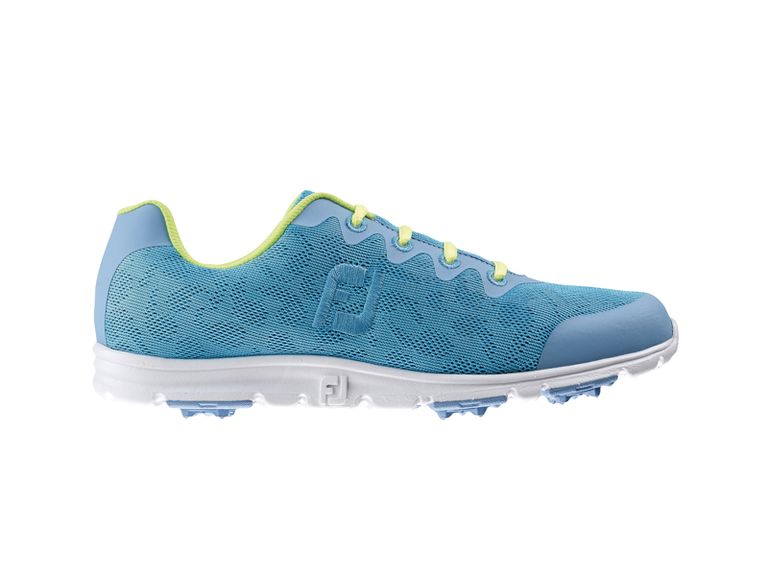 If you plan to play golf in warm weather then this shoe is for you. It's light, snazzy and at £60 it's good value for money.
Reasons to buy
+

Supremely lightweight, athletic styling, machine washable
Reasons to avoid
-

Not waterproof and not suitable for more challenging underfoot conditions
The FootJoy Women's enJoy shoe is the perfect choice for playing golf in warmer and drier conditions. It's supremely lightweight and extremely comfortable.
FootJoy Women's enJoy shoe RRP: £60
FootJoy continues to innovate in the golf shoe market and to produce products to suit different tastes and requirements. The FootJoy Women's enJoy shoe delivers a great alternative to the more cumbersome old golf shoe – super light, super comfortable and easy to clean.
The enJoy shoe is made of a SoftLight engineered mesh which is designed to be lightweight, breathable and extremely comfortable. But it's also very durable and you'll find these shoes still look good after many outings.
The EVA midsole and outsole are also light meaning the whole shoe weighs very little. But stability is not overly compromised and the Uberlight foam cushioning provides a good level of support and comfort.
The shoes are spikeless so can be worn off the course, but there's still good traction from the soles; you'll find you get good grip on most surfaces.
The key thing about these shoes is that they look great. Available in aqua/lime and grey/papaya they will give any outfit a sporty and snazzy edge. An added benefit is that the shoes are machine washable so you can keep them looking fresh.
Overall, the FootJoy Women's enJoy shoe will suit the sporty golfer who wants to look up to date and athletic on course during the summer months. Not a catch-all product as they won't perform in all weathers but at £60, they provide a great addition to any golfing wardrobe.
Betting experts, writers and video producers. Couple of guys in our early 20's looking to bring the sport that we love into a new era.'