Nikon Coolshot review
The Golf Monthly test team brings you its Nikon Coolshot review, revealing all you need to know about this golf laser rangefinder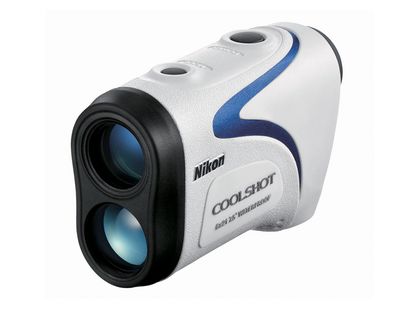 This laser model has stayed in the Nikon range for a while now because it performs so well. It fits in the hand perfectly and is easy to pick up the flag stick, even when there is a busy background beyond the green. While the Coolshot has come down in price recently the new Coolshot 20 offers a very good alternative option at a very decent price. There aren't many who will need their distances in 0.5 yard increments, but for the particularly accurate, this option is available from 100 yards and in. A very solid performer.
Reasons to buy
+

One of the most impressive things about the Coolshot device is the Nikon LED illumination feature, which makes picking up the flag easier in less-than-perfect conditions. The laser unit feels great in the hand and after long-term testing is clearly very robust. It particularly excels from 150 yards and in, showing yardages quickly and clearly on screen without any trouble at all. As it has been in the range for a number of years it has come down to a very competitive price.
Reasons to avoid
-

Other than being waterproof, there isn't anything here that the new, compact and cheaper Nikon Coolshot 20 model won't offer you. Other models make it easier to pick the target up from long range.
The Golf Monthly test team brings you its Nikon Coolshot review, revealing all you need to know about this golf laser rangefinder
Key technology: Nikon Coolshot review
First Target Priority mode means that the yardage displayed is the closest object to the golfer (usually the flag stick). This is achieved thanks to the laser scanning the area within the viewfinder when the button is pressed. Distances are displayed in 0.5 yard increments up to 100 yards, then every one yard above 100 yards. The device offers 6 x magnification and will pick targets up to 550 yards away.
Jake O'Reilly specilaises in equipment coverage, and joined the Golf Monthly team in 2013. Before this he graduated from the University of Huddersfield with a Sports Journalism and Media degree, and worked at a number of British golf magazines. Follow Jake on Twitter
@jake0reilly