Play Your Best Challenge: Breaking 100
Play Your Best Challenge winner, Paul Matthews, blogs on his mission to break 100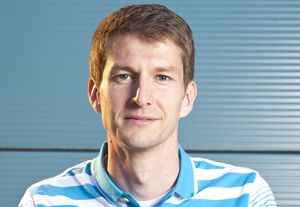 Last Sunday I played in our Monthly Medal and it's fair to say I was as bad as I've ever been. After the initial excitement of being chosen for the challenge and the brilliant day in Gainsborough, my performance brought me back down to earth with a bang. The pressure of competition really affects my decision making and confidence. It's an odd situation, almost as if I can see myself making mistakes yet can't stop myself from making them!
For the next stage of the challenge, Golf Monthly has put me in touch with one of its Top 25 Pros, Paul Ashworth at Wyboston Lakes. We've spoken and have arranged to begin my coaching with a nine-hole playing lesson. This will give Paul the opportunity to review all aspects of my game. I'm immensely excited about beginning the coaching and hopefully pinning down what areas of my game I can gain most benefit from.
Now that I've played a few rounds and had a couple of trips to the range, I thought I'd share my thought on the clubs. I've found the shorter of my Ping G20 irons to be very easy to hit and they are giving me a straighter, longer and more consistent shot. I've always struggled with the longer irons/hybrids and this remains the case. The Ping K15 5-wood is a delight to hit but the driver feels so different from my old Burner that I'm yet to find any rhythm.
Apart from the 5-wood, the Karsten My Day putter is my favourite club. After discovering the Odyssey 2-Ball was not suitable for my stroke, the Ping putter has given me greater confidence that putts will follow the chosen line - occasionally my read lets me down but in nine holes last night I only wielded the putter 16 times which included a rewarding one-putt from 15 feet.
I know have a lot of work to do and I am so grateful to Ping and Golf Monthly for giving me the opportunity to play my best.
Follow Paul's progress on twitter @eyeforapass
Betting experts, writers and video producers. Couple of guys in our early 20's looking to bring the sport that we love into a new era.'