Blog: where are all the young adults?
Why is there such a dearth of 19-35 year olds playing the game?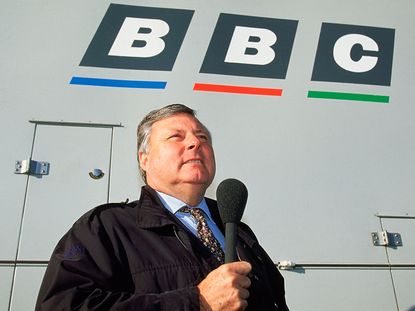 (Image credit: Getty Images)
Why is there such a dearth of young adults – what I would class as 19 to 35 year-olds – playing the game?
Junior golf in the United Kingdom is as competitive as it ever has been.
It's well known that junior amateur events from the Carris Trophy to county championships are having to ballot out lower handicaps like never before. The England Boys team is enjoying a particularly successful period, especially when it comes to the annual Home Internationals event.
Although far from immune to the problem of decreasing rates of golf participation, many golf clubs up and down the country boast burgeoning junior sections. If this is the case, why is there such a dearth of young adults – what I would class as 19 to 35 year-olds – playing the game?
Some enter the golf industry by virtue of turning professional, but in my own experience, that number isn't significant enough to even be a contributory factor to this golfing lava bed.
All industries rely on new talent, and golf is no different. Attracting people to the game is fundamental in ensuring its progression in a dynamic, fast-paced and modern environment. With this in mind, here are just three suggestions - at the amateur, pro, and stakeholder levels - which should be part of a wider debate to engage and re-engage with a forgotten wave. The golfing espresso for a generation in hibernation, if you will:
Get real with subscription fees at golf clubs Frequently, the jump from junior to adult fees is prohibitively expensive. It's short-termist to demand a large sum from a young adult, effectively handing them an ultimatum.
Clubs should be taking a long-term approach to their overall health through offering heavily discounted rates with incremental increases in annual subs and a cheaper country membership option.
This will help to retain those who stay close to home, but crucially, ensure a link between the club and someone who moves away. As well as occasionally visiting during this period elsewhere, they'll return as full fee-paying members if they ever decide to return to the area.
Keep some top-level golf on terrestrial TV Rory McIlroy's snub at last month's BBC Sports Personality of the Year awards was a hammer blow for golf. It cannot be argued that there is a link between winners of that award and the winner's sport enjoying a significant presence on terrestrial TV, not to mention a surge in interest in the winning pastime.
A (well deserved) victory for McIlroy would have provided a badly needed shot in the arm for our game. Viewing figures for golf on terrestrial consistently dwarf that of more expensive paid services and play a vital role in penetrating the public psyche.
Now that The Open has been removed from a list of events protected for terrestrial transmission, for the sake of the game, the R & A needs to proceed carefully. Just ask Peter Alliss what he thinks...
Offer discounted tickets for live golf events The golf industry as a whole should revise concessionary rates for events. How about having an under 30s rate for Thursday and Friday of The Open or BMW PGA Championship? And industry events like the London Golf Show?
Yes, professional events are popular every year, and many would even argue good value for money, but who wouldn't want to see more young people showing an interest?
Golf's a traditional game and the people who play it are generally conservative in outlook. Nevertheless, there is a growing consensus and understanding that golf needs to get with the times. Why not start by entertaining one of these ideas?
A politics graduate, ex-musician and European football guru, but most passionate about all things golf, in particular golf course design, equipment, growing the game and his beloved Hollinwell.