A late Ryder Cup call-up...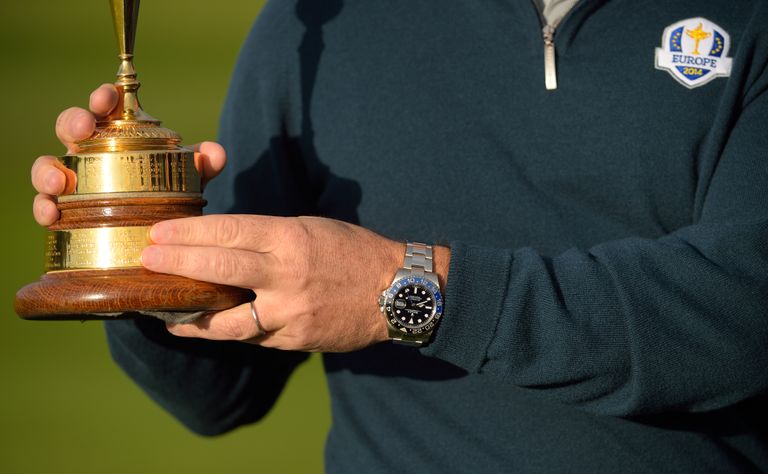 (Image credit: © ROLEX/Chris Turvey)
Jeremy Ellwood reflects on a last-minute call-up to the Ryder Cup - courtesy of key Ryder Cup Europe partner Rolex - and yesterday's opening ceremony...
Two weeks ago I had no idea or expectation that I'd be attending the Ryder Cup, but when the call came in for someone to attend a special Rolex media trip and mine was miraculously the chosen name, suddenly here I am, perched above an as-yet unused 18th fairway in the Rolex hospitality suite.
And what an experience so far even for a reasonably experienced golf journalist! In reality, I've only attended the Ryder Cup once before, when editor Mike Harris and I headed over to the K Club in 2006 at a time when websites and blogging were still in their infancy, and social media hadn't yet come on the radar… certainly not my radar anyway! We had a whale of a time blogging our way through the week and devising impromptu late-night putting competitions around our media hotel.
So yesterday morning, I found myself heading up to the quite magnificent Kinross House in Perthshire, the Rolex base for the week, and then onto the opening ceremony where our seats ultimately saw us wedged between the European junior Ryder Cup team, and Team Europe's caddies… which was interesting.
You may have watched it on telly, and have your own thoughts on it, and I know some journalists can err on the side of cynicism over such spectacles, but do you know what… I really enjoyed it. Dougie and Di were professional, the speeches were the right length and not overhyped, and the Scottishness of the whole thing wasn't overdone which can sometimes be the danger in these sort of things.
I thought it set the scene perfectly for what would lie ahead on Friday morning, more of which in my next blog…