Meet the experts: Annette Stroud
Fitness and nutrition expert, Annette Stroud, is tasked with getting the Play Your Best Challenge players into shape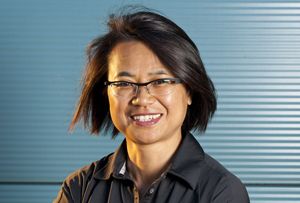 Annette Stroud has spent many years involved in sport/fitness and developed an interest in golf conditioning after taking up the sport approximately eight years ago. She has since taken the time to learn from some of the world's leaders in golf, fitness, rehabilitation and nutrition.
She is one of a small number of Titleist Performance Institute (TPI) level 3 Fitness Trainers in the UK and is also FMS and Exercise/Sports Nutrition Qualified.
Stroud takes a holistic approach when working with clients and believes the best results come from a combination of appropriate exercise, good nutrition and quality sleep. Her aim is to help players of all ages and abilities improve their golf performance and minimise the risk of injury by creating better movement patterns and symmetry throughout the body.
Current clients include a number of golf professionals, young amateurs with tour aspirations, the EGU West Midlands Regional and AASE Squad and the Cheshire County Squad (Ladies).
For more details visit fitness4golfers.co.uk and follow Stroud on Twitter @fitness4golfers
Betting experts, writers and video producers. Couple of guys in our early 20's looking to bring the sport that we love into a new era.'