US PGA Oak Hill hole-by-hole: hole 7
US PGA Oak Hill hole-by-hole: hole 7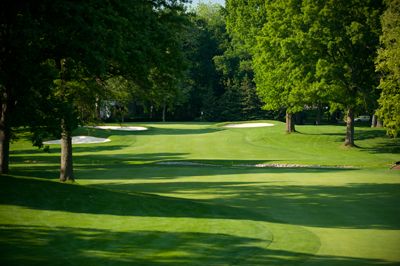 US PGA Oak Hill hole-by-hole: hole 7
Par 4 461 yards
This is a very tight driving hole with the fairway width about 22 yards.
There is a creek to avoid on the right side that comes up close to the
fairway. Trees on the right keep the players from bailing out on that
side. The green is one of the smaller ones on the course.
Betting experts, writers and video producers. Couple of guys in our early 20's looking to bring the sport that we love into a new era.'